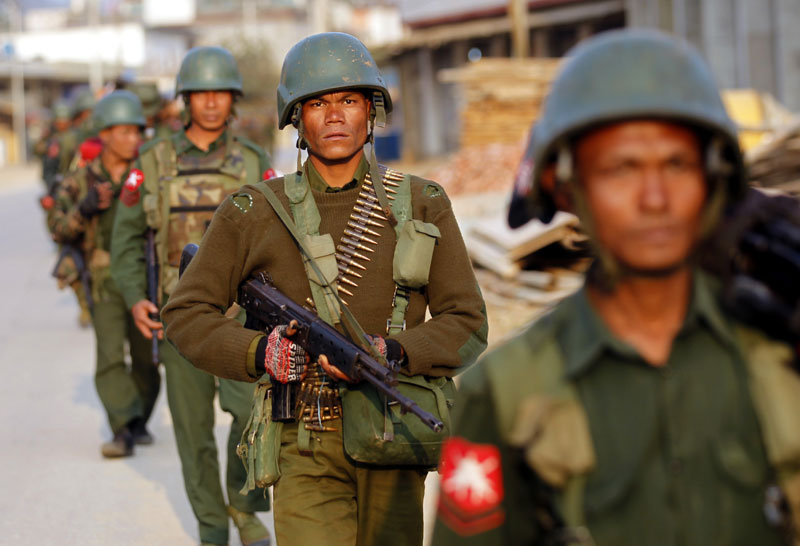 Nay Pyi Taw – The Pyidaungsu Hluttaw has condemned the actions of 'Kokang renegades' who attacked civilians, government troops and local security forces in the Laukkai area of Kokang in northern Shan State.
The clashes started on February 9 between government troops and Myanmar National Democratic Alliance Army of Kokang, Shan State.
U Stephen, Lower House MP of Union Solidarity and Development Party for Kengtung Constituency, submitted a proposal to parliament on February 16 criticizing the attacks of the MNDAA.
Brigadier General Tint San, a military appointee in the Lower House, accused Kokang renegades led by Phone Kya Shin of trying to bring down the official Kokang administration to grab power.
U Tun Myat Lin, spokesperson for the MNDAA, told media that government troops have killed around 80 civilians, despite a lull in direct clashes between his group and government forces.