Chinese President Xi Jinping's visit to Myanmar in January this year resulted in the signing of multibillion-dollar infrastructure deals, including the revival of the strategically important port of Kyaukphyu in the Indian Ocean. The initial agreement between Myanmar and China signed in 2015 proposed a US$7.3 billion deepwater port and a US$2.7 billion industrial park. However, in 2018, Myanmar slashed the budget down to US$1.3 billion due to fears of being drawn into a debt-trap.
What is perhaps more interesting is that Xi Jinping met with Myanmar's armed forces chief Senior General Min Aung Hlaing separately to discuss direct cooperation with the Myanmar military to "ensure the stability of shared borders" and to speak on behalf of Myanmar on the international stage. These assurances refer to the internecine conflicts raging between the Myanmar military and the country's armed ethnic groups and the castigation faced by Myanmar in the international community for its alleged mistreatment of the Rohingya community.
This development has revived concerns about the adverse impact of the China-Myanmar Economic Corridor (CMEC) on Myanmar's internal stability. The CMEC stretches over 1,700 kilometres and will comprise of a network of railways, trade zones and major infrastructure projects that are meant to integrate Myanmar's struggling economy with China's Belt and Road Initiative (BRI) and provide China's landlocked Yunnan province access to maritime commerce in the Indian Ocean. However, the ongoing armed conflicts and persistent local opposition in Myanmar to Chinese investments continue to hobble the CMEC.
Chinese companies face an uphill task if they are to gain the public's trust in Myanmar since the country's border regions are extremely sensitive to government interventions. For too long, development benefits from Yangon's collaborations with foreign businesses have been concentrated in the hands of Myanmar's military junta and its upper-class elite. Myanmar has a vast number of ethnic groups, a majority of whom remain economically marginalised due to the low levels of development and poor economic connectivity within the country's various regions. These problems are compounded by the fact that China's state-owned enterprises (SOEs) encounter vehement criticism to their resource extraction and energy infrastructure projects in many countries, which agreed to be a part of the BRI.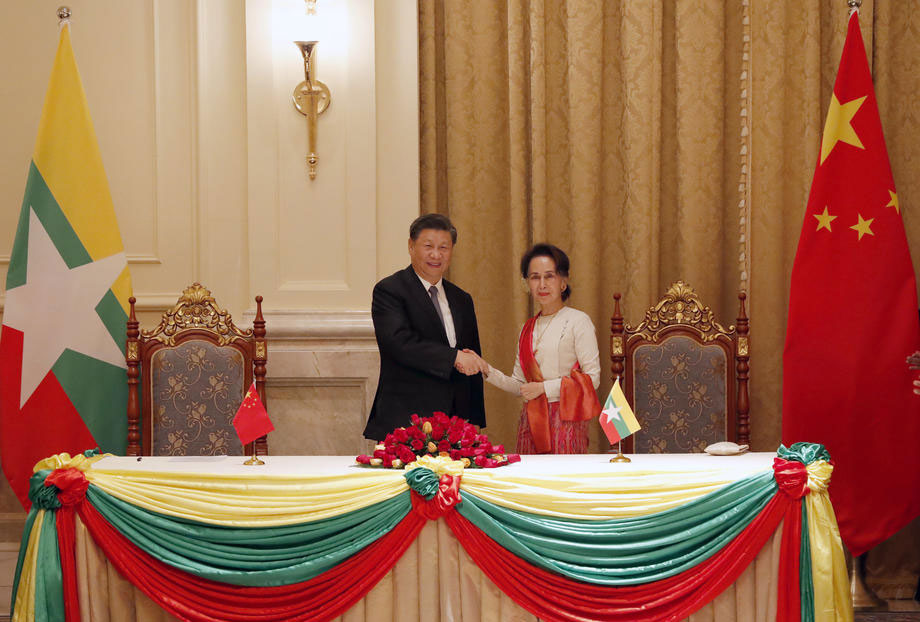 Chinese investments can potentially wreak havoc on Myanmar's minority ethnic groups' socio-economic life and the fragile environment they inhabit. For instance, the Muse to Mandalay railway project, estimated to cost US$ 9 billion, involves the construction of 431 kilometres of new rail-tracks to link up with Yunnan's high-speed Dali to Ruili rail line. The project also includes the development of over 1,500 square kilometres of land around Yangon and converting over 8,000 hectares of flood-prone farmland into an urban industrial zone. But, the project's environmental and social impact assessments have not been made public, if they have in fact been carried out at all.
Another problematic Chinese investment was the now-suspended 6,000-megawatt Myitsone dam hydropower project which could potentially displace over 10,000 residents of Kachin State. Communities along the proposed 770 kilometre-long pipelines meant to carry oil and gas from Kyaukphyu in the volatile Rakhine State to Kunming in Yunnan are also likely to lose their livelihoods due to loss of land to the project.
Over the decades, Myanmar has descended into a conflict-economy wherein armed groups fighting with each other as well as with the Myanmar military, control fiefdoms of resource extraction. Chinese private enterprises from the adjoining Chinese border provinces have relied on engaging with these armed ethnic groups for the unregulated extraction of natural resources such as timber, minerals, and plantations.
Now that the infrastructure projects managed by the Myanmar government and Chinese SOEs are planned to pass through these mutually hostile zones of influence, there is a huge risk that the local political landscape will be further aggravated and tensions between groups and the Myanmar government will worsen. So far, there are very few signs that the Chinese government has a roadmap for keeping Myanmar's internal power imbalances from spiralling.
(U Ba Tin is the pseudonym for a regional writer. The views expressed in this article do not necessarily reflect those of Mizzima Media.)