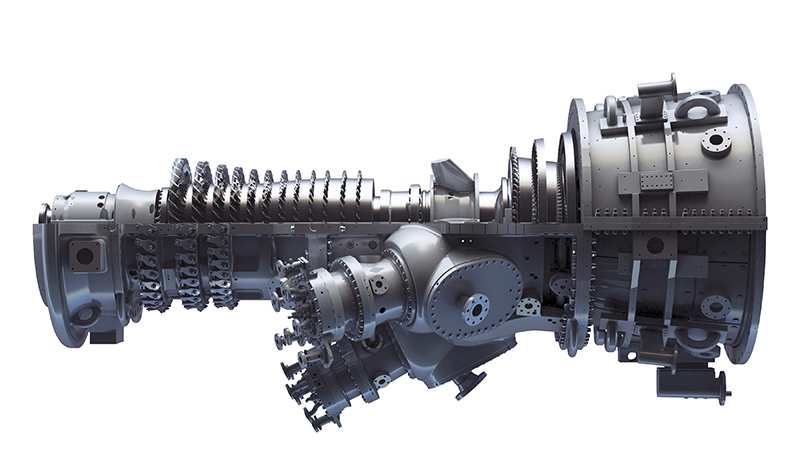 General Electric today announced the order of two high-efficiency 6F.01 gas turbines and associated equipment by China Energy Engineering Group HEPDI (CEEC) that will power a new 119 MW combined-cycle power plant in Thaton, Myanmar.
In a country that still has less than a 33 percent household electrification rate, this order signifies GE's ongoing commitment to bring the most efficient and reliable technologies to Myanmar, according to the company.
"Ensuring Myanmar's homes, businesses and people have access to reliable electricity is pivotal in sustaining our country's rapid economic growth," said U Pe Zin Tun, Union Minister of Electricity and Energy. "This deal, which includes GE's F-Class technology, marks another step forward in achieving our goal of 100 percent electrification by 2030."
"The Thaton project will play a crucial role in bringing additional power to those who need it," said Lvaiqing, Chief Representative, CEEC. "We look forward to working with GE towards achieving this important goal, and their gas turbine technology will be a vital component of the plant's future success."
This project was administered by the Electric Power Generation Enterprise (EPGE), a state-owned utility under the Ministry of Electricity & Energy, and funded by The World Bank Group. CEEC was awarded the project as the Engineering, Procurement and Construction (EPC) provider based on the lowest cost of electricity using GE's F-Class high efficiency technology, and the plant will be owned and operated by EPGE. The site is expected to be commissioned by early 2018 and will supply the national grid with reliable power, thereby improving the country's electrification rate.
The 6F.01 is an ideal product to meet Myanmar's specific power needs. The current backbone of Myanmar's grid infrastructure is its 230 kV transmission line. The turbines will play a critical role in delivering additional power to Myanmar's current infrastructure as the country works towards installing 600 kV power lines over the next few years.
This deal follows a similar announcement made on July 5, 2016, that GE will also provide two 6F.03 gas turbines for the Myingyan power project in the Mandalay Region. Together, the two sites will be the most efficient combined-cycle plants in Myanmar in the 100 - 250 MW range, and will provide the most economical use of the country's natural gas.
"We are committed to help Myanmar and its people lift the standard of living," said Andrew Lee, GE Chief Country Representative. "GE was one of the first American companies to re-enter in 2012 and we are proud to bring advanced gas turbine solutions to help Myanmar address the ongoing challenges of power inaccessibility and shortage."
GE Power is a world leader in power generation with deep domain expertise to help customers deliver electricity from a wide spectrum of fuel sources. The company says they are transforming the electricity industry with the digital power plant, the world's largest and most efficient gas turbine, full balance of plant, upgrade and service solutions as well as their data-leveraging software.