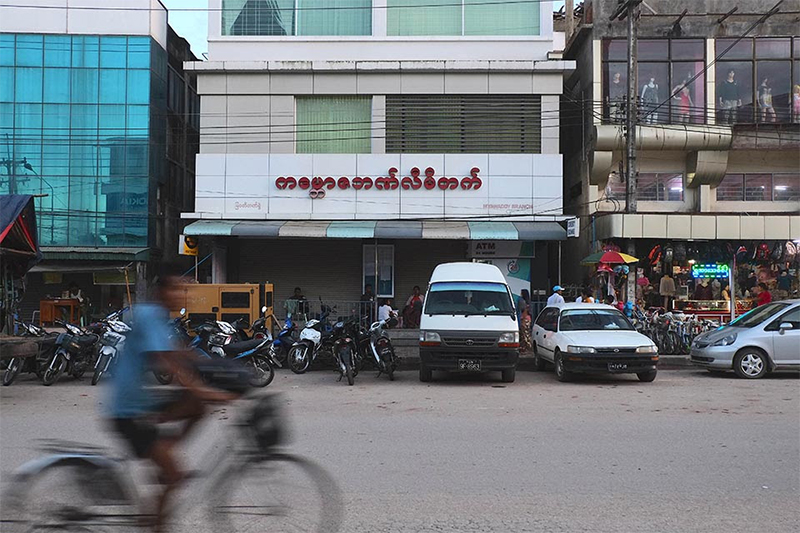 The local giant bank of Myanmar, Kanbawza Bank (KBZ), introduced its credit card with China-based Union Pay International (UPI) on Tuesday which can be used locally and internationally. 
The KBZ Union Pay card holders can transact at over 35 million merchants covering 160 countries and regions in Union Pay's global payment network, said an official of UPI. 
Since Myanmar's banking crisis in 2003, the card payment system has been absent in the country. The financial transaction through credit/debit cards restarted in 2012, forming Myanmar Payment Union (MPU) which is a local payment network comprising 23 local banks and re-issuing debit cards. 
UPI, which is a subsidiary of China Union Pay, is the first international card issued in cooperation with members of MPU. 
UPI has also cooperated with other local Asia Green Development Bank, AYA Bank, Co-operative Bank and Myanmar Oriental Bank, in issuing Union Pay-MPU co-branded debit and credit cards in order to enable Myanmar-issued cards to be used internationally through UPI's global network. 
KBZ Bank is a subsidiary of KBZ Group and the first local private bank which also has branches overseas.
Courtesy of Global Times