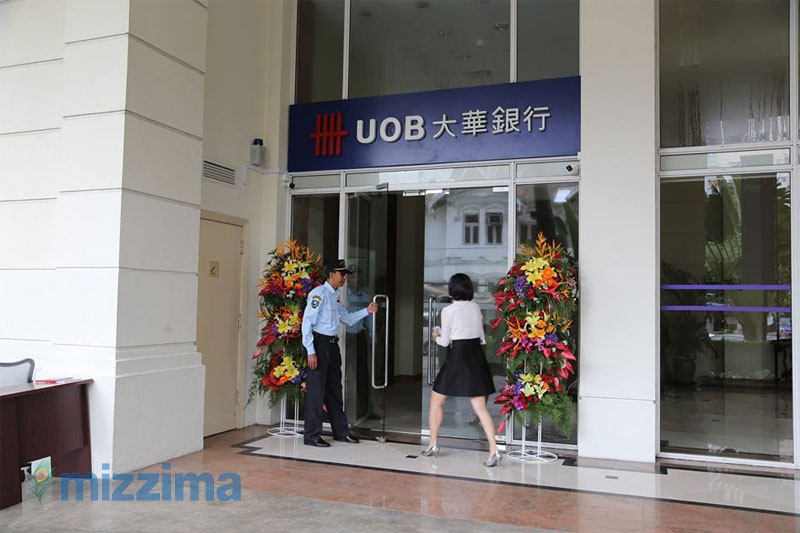 United Overseas Bank, one of the nine foreign banks that were awarded licenses to operate in Myanmar last year, opened their first branch in Yangon on July 2 with a focus on Myanmar's automotive industry and encouraging FDI.
Cycle and Carriage Automobile Myanmar Company has signed a lease with the Singaporean bank to build two automobile showrooms that act as servicing workshop in Yangon that plan to cater for the rising demand.
Yangon's roads have become dramatically congested since 2012 with no alleviation in sight; this has caused a plethora of issues for the business capital, including accidents and a serious delay in emergency response times.
Since the country's relaxation on automotive import regulations in 2012 it has seen an 86 percent increase in two years and it is expected to grow another 7.8 percent per annum through 2019.
The other major loan was signed to support Myanmar's developing tourism sector to build an additional 200-room extension on the Summit Park View Hotel in Yangon. Tourist numbers are expected to grow to around 7.5 million in 2020 from humble recordings of 3.5 million in 2014.
Rangoon Excelsior Company, a French-Myanmar joint venture, received a loan from UOB on May 4 this being the first on-shore loan for UOB in Myanmar.
Myanmar's tourism sector has seen a growth since the reclusive nation opened to the world in 2011, but the number of tourists arriving and growth expectations are disputed amongst some within the sector.
Tourism infrastructure is a major flaw as roads in rural areas remain in an atrocious state and train lines are warped from decades of environmental exposure. 
UOB intends to help their clients invest upwards of $300 million in Myanmar over the next 12 months.
Singapore's Deputy Prime-Minister, Minister for Home Affairs, Coordinating Minister for National Security Incumbent, MrTeo Chee Hean addressed the Yangon opening crowd by talking about Myanmar-Singaporean relations and that a quarter of foreign companies in Myanmar are Singaporean.
Next year will mark the 50th year celebration of Myanmar-Singapore relations.
"Singapore is already the largest investor, and three of the largest international hotels in Yangon are from Singapore," said Mr.Teo Chee Hean.