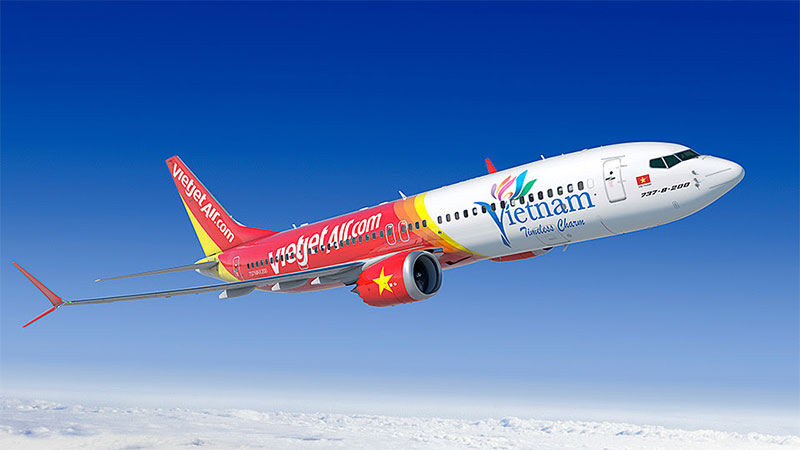 A fleet of 10 Vietjet branded cars will be taking to Yangon's roads from 3 till 6pm on Thursday 18th August, Vietjet said in a statement on 16 August. The special convoy of cars are to celebrate the low cost airline's introduction of regular daily flights from Yangon to Ho Chi Minh City.  The procession will drive across the city handing out prizes and goody bags to all who meet them.
Departing from Myanmar Plaza on Kabaye Pagoda Road, 5 highly visible Vietjet cars will make their way towards Yangon International Airport, and another 5 will head towards Yangon's downtown area. The cars will stop at Junction Square, Market Place, Taw Win Centre whilst also taking time to pass in front of Aung San Su Kyi's residence on University Avenue. Along the way models dressed in Vietjet uniforms will approach members of the public with prizes and discounted offers to fly with Vietjet to Vietnam and beyond.
Exclusively available to Myanmar, the Vietjet representatives will be encouraging shoppers and passers-by to visit the special Vietjet Event being held at Myanmar Plaza on 19 & 20 August from 10am until 4pm each day.  There on special sale, anyone who attends the event will be able to purchase either a one way or return Vietjet airline ticket on the Yangon to Ho Chi Minh route priced from just $0 (excl. taxes).  There are only 500 of these tickets available, with travel from 15th August 2016 to 31st March 2017 (excluding public holidays) therefore people are encouraged to get there early.
Nguyen Thi Thuy Binh, Vice President of Vietjet, said: "By bringing Vietjet's unique sense of fun to Yangon's busy traffic, we want to meet and welcome more and more potential passengers who we hope will one day enjoy flying with us in the future. As Vietjet continues to expand its network across Asia, it always comes with the offer of many big promotions. Meaning it has never been more easy or affordable to discover the delights of Vietnam and other countries in South East Asia when flying with Vietjet."
Vietjet originally started operating the Yangon to Ho Chi Minh City route on October 2, 2015 with just five return flights per week, however the new schedule will now operate with seven return flights each week. Estimated flying time between the two cities is 2 hours and 15 minutes. Flights take off from Yangon at 13:00 (local time) and arrive in Ho Chi Minh City at 15:35 (local time). The return flights depart from Ho Chi Minh City at 10:25 (local time) and arrive in Yangon at 12:10 (local time).