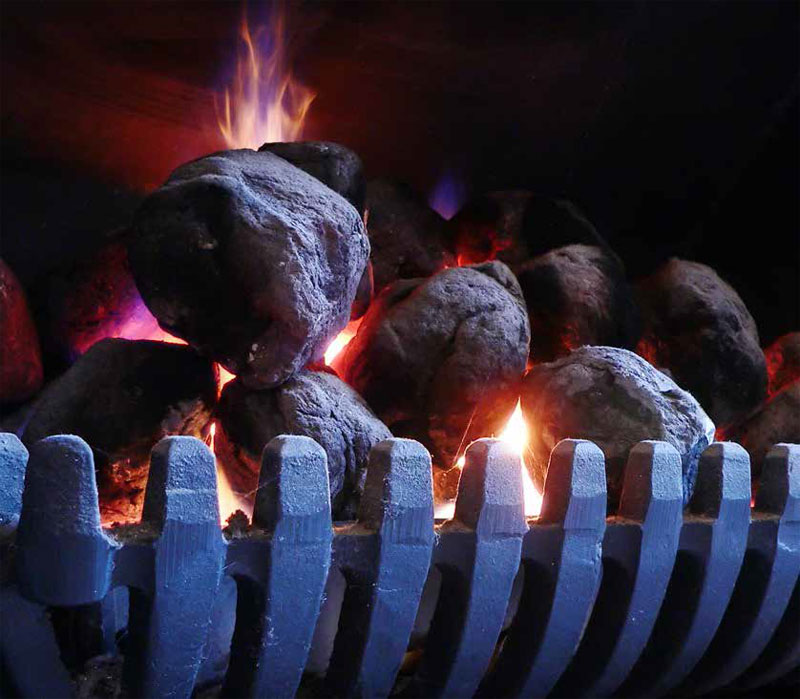 The Myanmar government's approval of a Thai-Japanese consortium's plan to build a large US$2.8 billion coal-fired power station in Myanmar's southeast Mon State underlines a trend across the region to opt for the polluting fossil fuels to generate electricity.
Coal is being increasingly chosen instead of cleaner-burning natural gas or non-polluting renewable energy resources such as wind and solar because it is cheaper.
"Although there is increasing interest in renewable energy projects, coal will replace natural gas as the main fuel to power a doubling of electricity generating capacity over the next 20 years in the ten member countries of the Association of Southeast Asian Nations (ASEAN)," Asia Power Monitor reported on April 14 quoting the International Energy Agency (IEA).
Coal will fuel 49% of ASEAN countries' power generation by 2035 compared with 31% today, the IEA said.
Thailand in early April announced a new power development plan for the next 20 years which will see dependency on gas for electricity production drop from 70% to 40% while coal will fuel 25% of electricity generation, up from 7% today.
Coal will fuel about 50% of an additional 35,000 megawatts of new power capacity planned in Indonesia between now and 2020, mostly supplied by domestic mines.
In Malaysia, a 1,000 MW coal power plant is under construction at Tanjung Bin in southern Johor State and due for completion next March, the Asia Power Monitor said.
International coal prices are at rock bottom due to global oversupply, in part because other regions such as North America are reducing consumption. But growing demand in ASEAN and India could boost demand and prices in the future. The only ASEAN country with any significant coal reserves is Indonesia. At present, Indonesia is one of the world's biggest coal exporters but it is expected to increasingly divert more of its production to meet domestic demand, the Monitor said.
And with India importing more coal than ever before to fuel its rapidly growing electricity demand, it's not clear where smaller-scale buyers such as Myanmar will obtain coal. Myanmar has little coal reserves of its own.
In the case of the large power station now planned at Ye in Mon State by Bangkok-based Toyo-Thai Corporation, the fuel might have to be imported from South Africa on the other side of the Indian Ocean, or Australia or even China.
Toyo-Thai, a partnership between Japan's Toyo Engineering Corporation and the Thai construction company Italian-Thai Development plans a 1,280 megawatts plant at Ye.
"Under the 30-year concession, [Toyo-Thai] is expected to import about 4 million tonnes of coal a year to supply the power plant. Construction is expected to take about four to six years," Reuters said on April 9 quoting the firm.
The Ye plant, which faces opposition from local communities concerned about pollution, replaces an earlier failed proposal by Toyo-Thai for a similar-sized coal power plant in the Thilawa Special Economic Zone next to Yangon.
The choice of Ye on the Andaman Sea coast distant from Myanmar's current industrial developments and infrastructure is questioned by some analysts.
"A power station of this size in the Thilawa-Yangon area made sense because of location and rising industrial needs there," energy industry writer Sam Imphet told Mizzima on April 24.
"A station located at Ye is not so logical because the local infrastructure there is inadequate.
"The closest electricity grid link is at Mawlamyine which I think is more than 100 kilometers north of Ye. Also, has Ye got sufficient port facilities to handle 4 million tonnes of coal in a year?" said Imphet, who writes for Asia Power Monitor.
Ye is also about 150 kilometers north of Dawei, where another Thai-Japanese industrial consortium including Italian-Thai Development is reportedly preparing to sign an agreement with the Nay Pyi Taw government for a large port and industrial zone.
With coal increasingly the fuel of choice for solving electricity shortages across South and East Asia from Pakistan to Japan, the rapidly expanding economy of India has been forecast to overtake China as the world's biggest importer of power station coal by 2017 or sooner, Bloomberg Intelligence said in a study published April 15.
Higher Indian imports will be spurred by the expectation that thermal coal demand there is likely to increase by 42% between now and 2020 to 1 billion tonnes per year, the study said.
"India will have the largest impact on seaborne thermal coal markets as lofty domestic production targets battle with likely swelling imports due to a wave of new demand from new generation plants," Bloomberg said.
India along with Indonesia, Vietnam, Japan and South Korea will increase their combined coal-fired generating capacity by a colossal 204,000 megawatts, or 60%, up to 2020, the study estimated.
Myanmar's current overall generating capacity is no more than 5,000 megawatts, and the electricity reaches only 25% of the country's population.
Ironically as demand for coal looks set to increase across the region despite international concerns about global warming and climate change, the world's biggest coal burner and polluter China is planning to reduce its use.
China is closing scores of small and medium sized mines and banning the construction of new coal power plants in the heavily populated eastern coastal provinces. Beijing has also imposed controls on imported coal which many Chinese commodity traders preferred, especially higher quality Australian stocks.
The reason is simple: 16 of the world's most 20 polluted cities are in China.
Coal consumption in China will remain significant though, probably fuelling 60% of electricity generation still by 2025, said the IEA. But it's not beyond possibility that Myanmar and other Southeast Asian countries could end up importing surplus Chinese coal – while Myanmar's natural gas in the Bay of Bengal is sold to China.
---
This Article first appeared in the May 7, 2015 edition of Mizzima Weekly.
Mizzima Weekly is available in print in Yangon through Innwa Bookstore and through online subscription at www.mzineplus.com