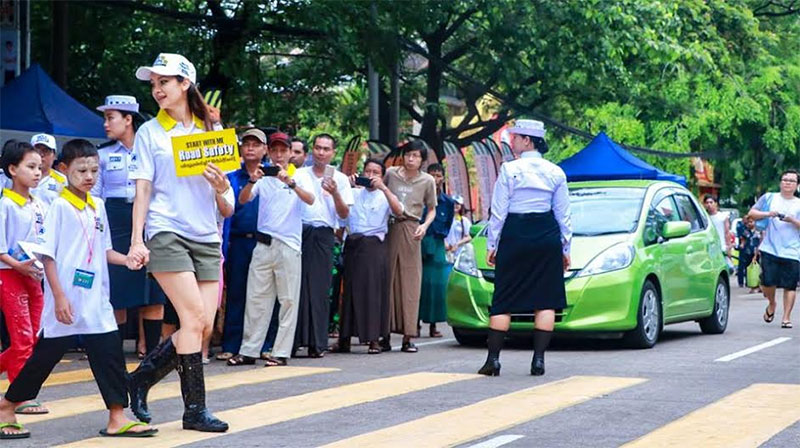 The "Start With Me Road Safety" public campaign was held outside Pazundaung Market in Yangon yesterday morning. Regional MP (Pazundaung Township constituency) Khin Maung Win delivered the opening address.
The main objective of the campaign is that each citizen can participate in the activity to reduce road accidents.
Township constituency MPs, leaders of the 88 Generation Peace and Open Society, the campaign's brand Ambassador fashion model Thandar Hlaing, children and citizens participated in the event.