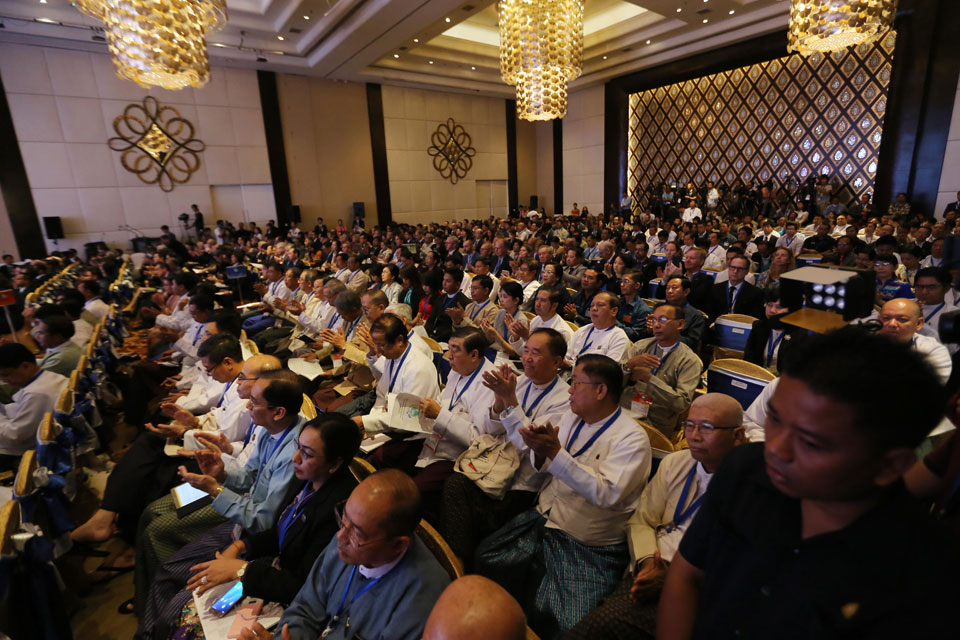 About 1.1 billion people in Asia live in areas currently experiencing severe water stress, and unless significant action is taken, that number is expected to increase by more than 40 per cent by 2050, according to the Yangon Declaration of the 3rd Asia-Pacific Water Summit released yesterday, state media reported. the third summit concluded yesterday following several discussions by the leaders of the Asia-Pacific Region and resulted in the ' Yangon Declaration: The Pathway Forward.'
In his address on the second-day of the summit, Union Minister for transport and Communications U Thant Sin Maung called for mutual cooperation among various countries in the Asia-Pacific region to achieve water security at the regional, national, as well as global level. "In Myanmar, our actions so far with regards to water-related disasters is only halfway, i.e. recovery. We need to be proactive in the protection part, which includes mitigation measures, that prevent or reduce the impact of water-related disasters", said the Union Minister. "It is clear that the water resources potential for the realisation of a water-based economy in Myanmar is quite bright. We need to use it sustainably and pass it onto the future generations," He said.
The second day of the 3rd Asia-Pacific Water Summit (3rd APWS) at the Sedona Hotel in Yangon set out a course for sustainable development of the region with a perspective on water, improving cooperation in safeguarding against disasters related to water, encouraging partnerships and sharing knowledge and experience.
Three parallel thematic sessions were held under the titles "Financing the Implementation of Water-Related SDGs (sustainable development goals)," "Working together: Multi-Stakeholders Partnership for Regional Cooperation" and "Source-to-Sea opportunities in the Asia-Pacific Region."