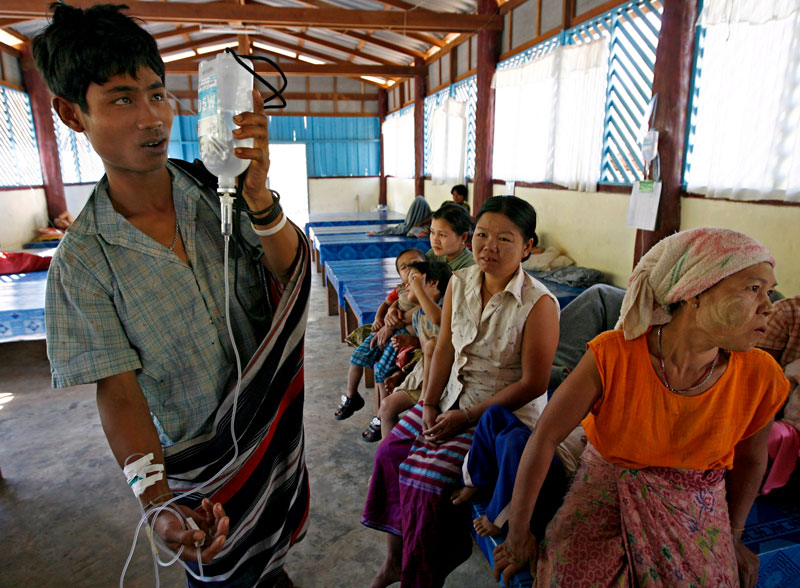 Myanmar's largest development organisation has accused Australia of slashing nearly $55 million to its health care program as a result of the Abbott government's latest cuts to foreign aid reported the Sydney Morning Herald on 8 June.
The Three Millennium Development Goal Fund (3MDG), of which Australia is currently the chair, has announced on its website that Australia will not be contributing an allocated US$42 million ($54.9 million) to the organisation.
The full effects of the $11 billion aid cuts made by the Coalition are only being felt now by some individual organisations, as others wait to see how their country's programs will be affected.
A statement on the Three Millennium Development Goal Fund (3MDG) website read: "On the 12 May the Australian government announced cuts to its foreign aid budget.
"As a result, Australia will not be making a planned further contribution to the Three Millennium Development Goal Fund of approximately US$42 million. Australia remains the second largest contributor to the fund, having already provided US$48.2 million and remains the chair of the 3MDG Fund board."
The group, which works in partnership with the Myanmar government, is also funded by foreign aid from Denmark, the European Union, Sweden, Switzerland, United Kingdom, and the US.
Between 2012 and 2016, the organisation, which is currently the largest development fund in Myanmar, received $330 million from its major foreign donors.
In its statement, it said the Australian cuts would have "no immediate impact" on current programs, including child and maternal health as well as addressing HIV/AIDS, malaria and tuberculosis.
Under the aid cuts from Australia's Department of Foreign Affairs and Trade, Myanmar lost 40 per cent of its funding from $70.1 million down to $42.1 million.
A spokesperson from DFAT said, "The Australian government is consulting the government of Myanmar on our aid program for 2015-16. Final decisions have not yet been made regarding individual investments."