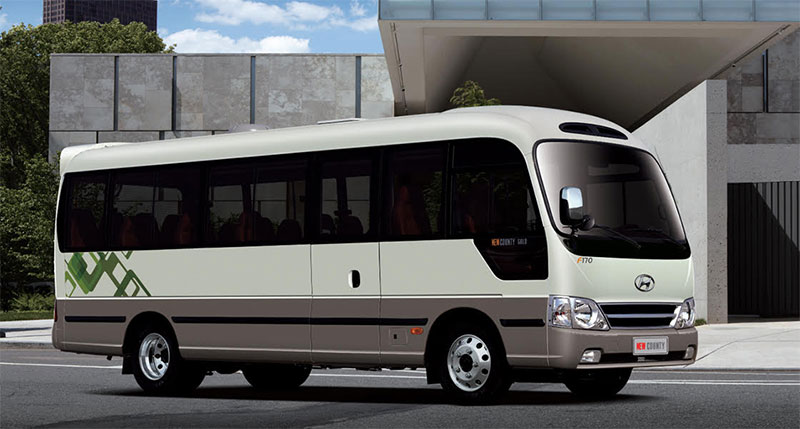 Two hundred South Korean-made buses will be exported to Yangon for use by schools, South Korea's trade promotion agency said today, according to a report by the Yonhap New Agency.
According to the Korea Trade-Investment Promotion Agency (KOTRA), the 29-seat New County buses, manufactured by automaker Hyundai Motor Co., will be shipped to Myanmar next month under a deal between the Yangon Region Government and KOTRA.
The deal marks South Korea's first government-to-government (G2G) contract with an Asian country, which also involves South Korean trading firm POSCO Daewoo International Co. and a local operator, the report said.