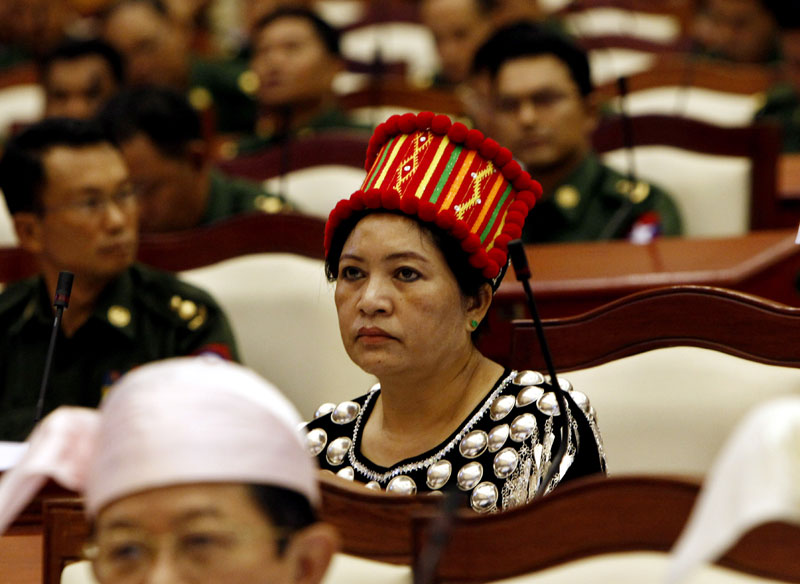 Political parties in Myanmar have stepped up their efforts to woo female voters in the country's general elections that are expected year-end according a report by Channel News Asia on 2 June.
There are 1.8 million more women than men in the country, and political parties have started to pay close attention to this group of voters.
They are also encouraging women to join political organisations, and one such party doing that is the National Unity Party. Its Central Executive Committee Member, Tun Yi, believes women can contribute much to politics.
He said: "We wish to mobilise and organise more women in our party, not only for the Party's sake, but also for nation building. That's why we hope for at least a 30 per cent (representation) of women in Parliament, because we need their assistance, we need their help. We need their capability."
Women in Myanmar represent less than five per cent of parliamentarians. Many want this to change after this year's elections - to create a more balanced representation in Parliament.
One of the Federal Union Party's vice chairmen, Dr Kam Cin Dal, pointed out that traditional Myanmar environment often see women enjoying fewer rights compared to their male counterparts.
He said this "is not fair for women. I think they should have rights at the community level or parliamentary level. We have ethnic conflict in our country, the men are in the ethnic army, women and children are vulnerable in the area.
"The country is more open for the democracy. The women are speaking out. That is a good trend for our country."
Myanmar is still largely a patriarchal society where many still believe that women should generally stick to traditional roles, such as homemakers as well as shopkeepers.
But political parties observe that that is slowly changing as they see and feel that more women are stepping forward to participate in politics.
Political parties have also conducted seminars to educate women about politics. They want these classes to generate greater awareness and interest in Myanmar's political development