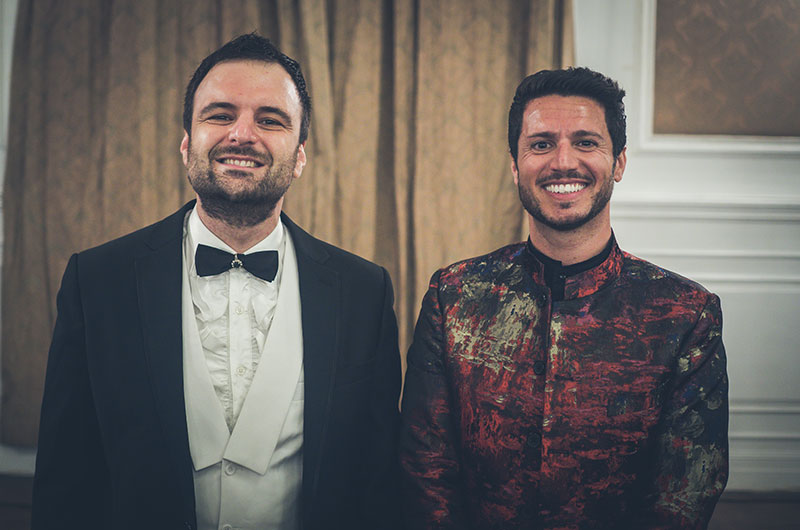 The Italian embassy's night of opera, held at Yangon's Strand Hotel this week, was a key part of their unique soft power approach to building good relations with Myanmar, the Italian ambassador said at the event.
Pier Giorgio Aliberti, Italy's top diplomat in Myanmar since June 2015, emphasised the importance of creating a cultural connection between the two countries, saying "Culture is a bridge for us, and the cultural aspect is very important."
Italy, a member of the G7 and the 8th largest economy in the world by nominal GDP, as determined by the International Monetary Fund, is poised to increase investment and trade in Myanmar's liberalising market. However, as of 2015, it ranked 14th among Myanmar's trade partners, and total trade between the two countries actually decreased from 2014, according to the Italian Foreign Affairs Ministry website. One of the ways Italy hopes to expand its economic and political ties with Myanmar is through culture.         
The event held on December 10, titled "I Love Opera: Second Edition", was part of the embassy's "Italy in Myanmar 2016" initiative, which organised several cultural events in Yangon throughout the year to increase Myanmar's exposure to Italy's rich heritage. These include film screenings, cooking classes, a fashion show, concerts, and Saturday evening's opera event.
Tenor Roberto Cresca and pianist Gianfranco Pappalardo Fiumara treated the assembled guests to a 90-minute set, performing pieces by Leoncavallo, Puccini, and Schubert. "Opera is traditional Italian music - it is the music of language and love," said Matteo D'Alonzo, the Deputy Head of Mission at the Italian embassy. He added that music is universal, allowing the people of Myanmar to "see our common ground." 
Italy's emphasis on culture goes beyond hosting concerts and showcases for its own heritage, though, as it brings its considerable expertise in helping to preserve Myanmar's culture and history. Aliberti drew comparisons between Myanmar's pagodas and Italy's churches when talking about the need to protect and restore historical sites, pointing out that Italy has the highest number of UNESCO World Heritage Cultural Sites in the world.
The designation of the Pyu Ancient Cities site in 2014 as the first and only UNESCO World Heritage Site in Myanmar came about through Italy's funding and support of the "Capacity Building to Safeguard Cultural Heritage in Myanmar" program. The program was a collaborative effort between Italy and the Myanmar Ministry of Culture, and it demonstrates the kind of relationship Italy is aiming for between the two countries.
"We don't want to come here to tell them what to do. We take a peaceful, cooperative approach," said D'Alonzo. High-profile visits by Paolo Gentiloni, the Italian Minister of Foreign Affairs, soon after the installation of the new government, and delegations from Italian parliament this year demonstrated Italy's commitment to Myanmar, he added. 
On the commercial side of things, Italy is well positioned to invest in Myanmar's increasingly open markets. D'Alonzo listed construction, infrastructure, electricity, hydro, development, and sustainable tourism in particular as industries that play into Italy's strengths. However, he said that Italy is committed to working with the Myanmar government in determining investment priorities. "The Italian approach is all about one word – respect," he said. 
After the event, Aye Kaong Zaw, an audience member, said that the performances were quite amazing, adding, "It was something like classic Burmese music, deep down in our culture." Min Nay Thway Aung, another guest, said that, while he couldn't understand the lyrics, he could feel what the music was about. They both agreed that the event was unique and different, and they appreciated it because it is hard for them to get to know Italian opera.
Responses like these are music to the Italians' ears, showing the potential for the future of Italy-Myanmar relations. D'Alonzo, however, was quick to point out Italy's positive relationship with Myanmar in the past. "We never left," he said, explaining that the Italian embassy has always remained open, even as other countries' embassies closed their doors. He added, "We have always believed in Myanmar."