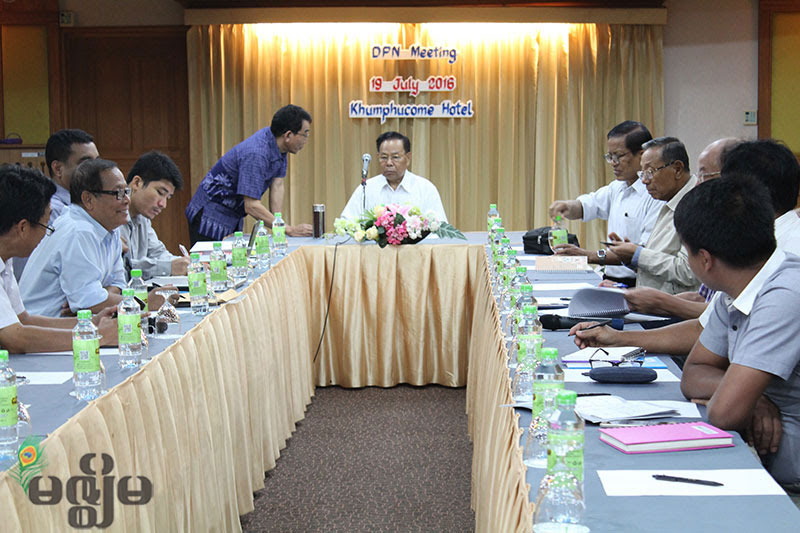 The Union Peace Conference or 21st Century Panglong Conference Preparatory Committee and Delegation for Political Negotiation (DPN) are meeting today, 20 July, in Chiang Mai, Thailand.
Conference Preparatory Committee Secretary Hla Maung Shwe said that four delegates led by him will arrive on July 20 in Chiang Mai in the evening.
"We will arrive in Chiang Mai at about 3 p.m. and then I hope we can meet them at about 4:30 p.m. I think they are holding their meeting before meeting with us," he said to Mizzima.
UNFC leaders and DPN members held a meeting on July 19 to prepare for the meeting with government delegates at Khum Phucome Hotel in Chiang Mai.
At the meeting held on July 19, UNFC leaders briefed members on their meeting with Aung San Suu Kyi. Today's meeting was attended by UNFC Chairman Gen. N' Ban La, Vice-Chairman Nai Han Tha and DPN members.
DPN will hold a preparatory meeting on July 20 in the morning and will meet with government delegates in the evening. The DPN will discuss matters relating to the Nationwide Ceasefire Agreement (NCA) in the meeting with government delegates.
DPN and government delegates met in Chiang Mai, Thailand on June 3 for the first time and the latter invited the former to attend the Union Peace Conference. They had another meeting in Yangon on July 1.