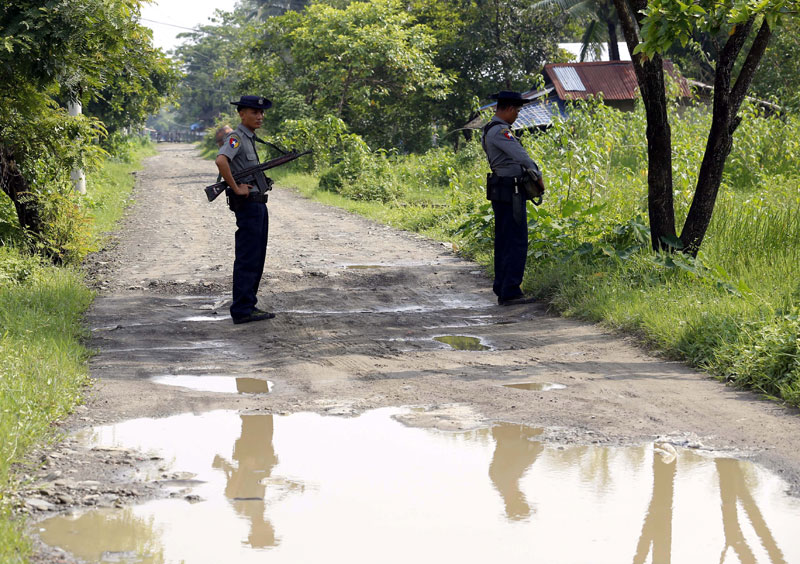 Myanmar's publication in state media of lists with the names and accompanying photographs of more than 1,400 men, women and children under the heading "Members of ARSA Terrorist Group" constitutes an assault on human rights and contravenes key principles of the rule of law, the International Commission of Jurists (ICJ) said in a statement.
Authorities have not explained why or how listed persons were identified, if they are currently in detention, or if they are wanted for prosecution or for questioning pursuant to criminal investigations. Some or all persons listed appear to have been "accused" outside any formal judicial process.
Given the lack of publicly available information as to the basis of ascribing membership of a prescribed terrorist organization to the persons in the photos, and the manner in which their information has been publicized, the ICJ is concerned that the stated accusations may be arbitrary.
To the extent that there may be any credible basis for ascribing criminal conduct, the authorities have an obligation to administer justice through due process and fair trials, and not name calling and public shaming.
Authorities should cease publishing such material and take effective protective measures to ensure the safety and security of the people named in these publications and their families.
Serious crimes, including alleged acts of terrorism as well as human rights violations, necessitate investigations that are prompt, independent, impartial, effective and transparent in line with international standards.
As with other crimes, the investigation and prosecution of alleged acts of terrorism should conform to applicable national laws, including Myanmar's Code of Criminal Procedure, to the extent these do not violate applicable international standards.
If any of the listed individuals have been detained, they must be brought promptly before a judge and charged with a cognizable offense or else released. Accused persons must be afforded legal protections, and if properly charged, they must be brought to justice through fair trials.
State authorities have a duty to respect and ensure the presumption of innocence. Authorities must refrain from making public statements that are defamatory in nature, that violate fair trial rights by affirming or implying the guilt of persons accused of crimes, and that violate the principle of judicial independence and the separation of powers, all of which are recognized in national and international law.
Particularly given the heightened tensions prevailing in northern Rakhine State, persons included in these lists and their families are at great risk of extra-judicial reprisals, which violates their right to security of the person. 
In addition, the potentially defamatory publication of these photos by the government constitutes a violation of their right to privacy. It also seriously undermines the government's stated commitments to facilitating the safe return of refugees, and its responsibility to safeguard the physical security and integrity of all individuals from all communities in Myanmar, the statement said.