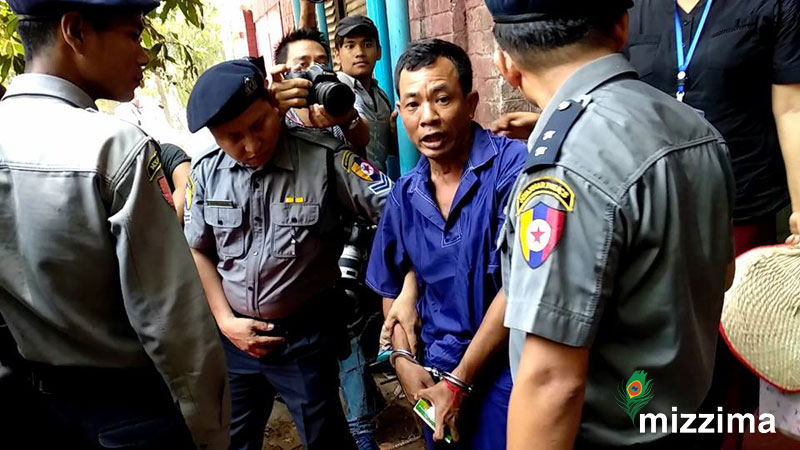 Pol. Capt. Moe Yan Naing who was given a one-year prison term for violating the police disciplinary code said on May 9 at his court appearance, "Truth must not be imprisoned."
Two Reuters reporters were produced before the court on their 17th hearing on May 9 in the morning at Yangon north district court and Pol. Capt. Moe Yan Naing was examined as a non-hostile prosecution witness.
Pol. Capt. Moe Yan Naing, wearing a convict's uniform, handcuffs and shackles, said his sentence was intended to threaten any other police officers from telling the truth in the future.
Pol. Capt. Moe Yan Naing was sentenced to one-year imprisonment on April 30 for alleged violation of the police disciplinary code.
He was sentenced for giving an interview to two Reuters reporters, Walone and Kyaw Soe Oo, while he was on duty at No. 8 Police Security Force.
Pol. Capt. Moe Yan Naing said the two Reuters reporters had been set up in the case which was orchestrated by Pol. Brig. Tin Ko Ko.