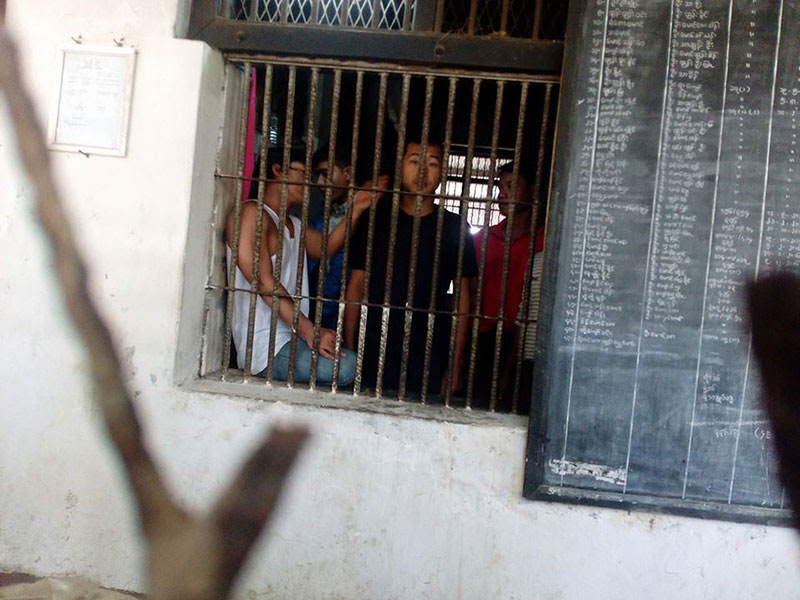 The trial of 28 Arakanese men accused of having association with the Arakan Army (AA) began at Kyauktaw Township Court on 25 March.
A court prosecuting officer said: "Of those people who have been arrested for associating with the AA 28 men are on trial. The trial started today. As they weren't arrested at the same time, they are facing different charges. I cannot give details about each man's name and what they are being charged with.
But, she did say that all the men are being charged under the Unlawful Association Act, Sections 17 (1) and 17 (2), as well as facing other charges.
Of the 28 men standing trial 16 were arrested last year and the other 12 were arrested this year. A total of 36 people have been detained at Kyauktaw Police Station on suspicion of being associated with the AA.
Previously, on 16 March, Kyauktaw Township Court sentenced two men to three years in prison for being associated with the AA. Their defence lawyer Ko Tun Hla told Narinjara News that the men are planning to file an appeal at Mrauk U District Court.
Fighting between the AA and the Myanmar Army began in April 2015 and since then many people have been arrested in Arakan State on suspicion of being associated with the AA.
Courtesy BNI