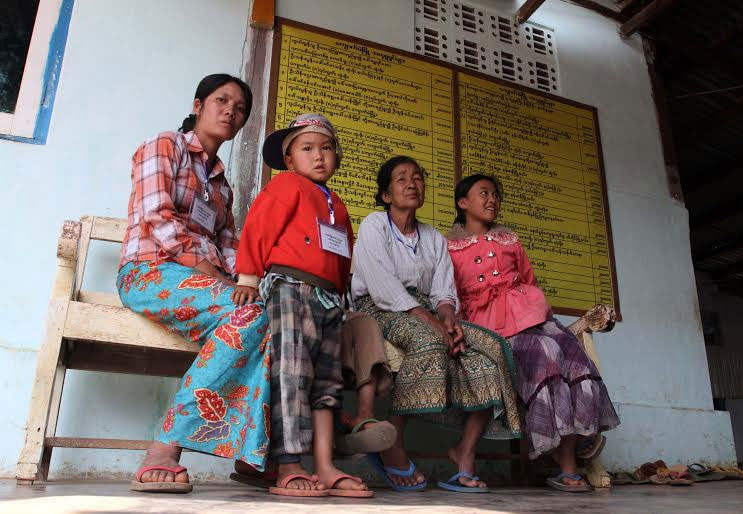 Over 50 villagers who were trapped in clashes between government troops and the KIA in Mansi Township, Bhamo District, Kachin State arrived back Mai Khaung refugee camp.
They had been trapped in fighting between KIA 3rd Brigade, 27th Battalion and government troops on the morning of May 23. A Civilian Protection Group member, Naw Mai, said that clashes occurred at around 6 a.m. on May 23 between Mai Khaung and Lai Kar Zuap villages.
"All the villagers who were trapped in fighting escaped. There were no more villagers in the conflict area. They came back by themselves through the paths they knew. There are over 50 villagers who came back to the camp. They live here but work in the conflict area," he told Mizzima.
Fighting between KIA and Myanmar Army has been ongoing since May 15.
Myanmar Infantry battalions under the command of Light Infantry Division (LID) 99 and KIA 38th Battalion under the command of KIA 6th Brigade fought on May 22 in Phaung Sai area in Mongkok Township, northern Shan State. Col. Zau Gam from KIA 4th Brigade said that over 20 houses in Man Pein village were burnt down after the fighting.
"We heard that the Myanmar Army lost 2 personnel in that fighting and villagers managed to flee from the area in advance," he said.
There were over 20 houses in Man Pein village and all the villagers fled to the Sino-Burma border, he added.
Clashes have taken place daily in KIA 4th and 6th Brigade controlled areas and fighting between Shan State Progressive Party and Myanmar Army have also continued. The Ta'ang National Liberation Army (TNLA) and Myanmar Army also continue to fight near Pan San village, Kyaukme Township.