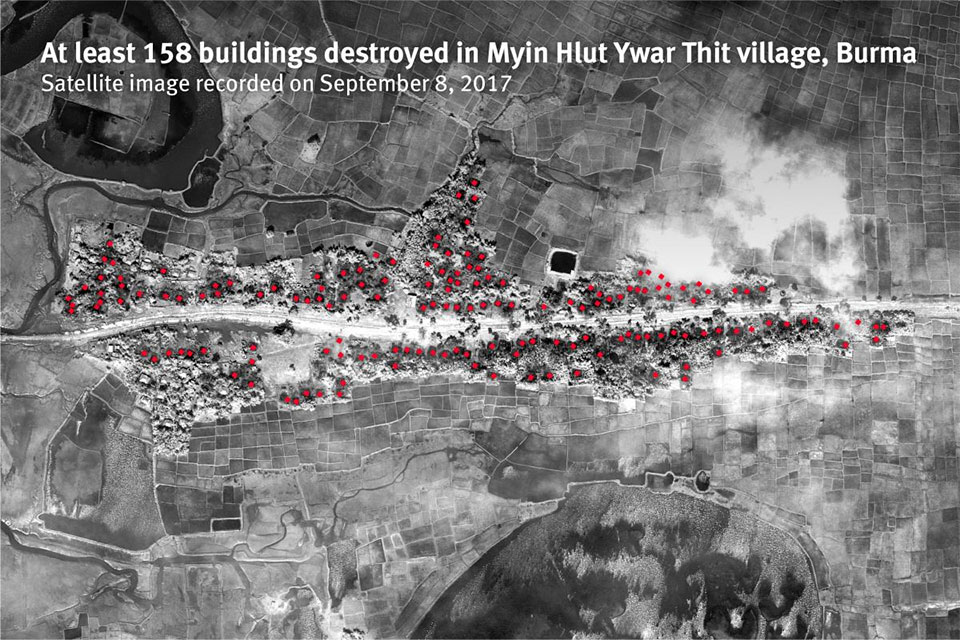 Pressure on Myanmar soared as US Secretary of State Rex Tillerson called the violence against Rohingya Muslims "unacceptable" and rights group Amnesty alleged on Friday that it has evidence of the military's "systematic" torching of villages.
The increasingly harsh global condemnation comes as the number of Rohingya who have fled Myanmar's Rakhine state for Bangladesh to escape ethnic unrest hit 389,000, and the United Nations warned of a looming "worst case scenario" with all of the Muslim minority group trying to leave.
The number of refugees was up 10,000 in just 24 hours, as the three-week old crisis deepens.
"We need to support Aung San Suu Kyi and her leadership but also be very clear and unequivocal to the military power sharing in that government that this is unacceptable," Tillerson said Thursday of Myanmar's first civilian leader in decades.
"This violence must stop. This persecution must stop. It has been characterised by many as ethnic cleansing. That must stop," he said during a visit to London, speaking alongside British counterpart Boris Johnson.
Johnson also called on Myanmar's de facto leader to use her "moral capital" to highlight the plight of the Rohingyas.
Amnesty International released fresh satellite images Friday of burned villages in Rakhine state, alleging Myanmar's security forces have led "systematic" clearances of Rohingya Muslim settlements over the last three weeks.
At least 26 villages had been hit by arson attacks in the Rohingya-majority region, the rights group said, with patches of grey ash picked up in photos marking the spots where homes had once stood.
Backing up the pictures, Amnesty said fire sensors also deployed on satellites had detected 80 large-scale blazes across northern Rakhine state since August 25, when the army launched "clearance operations".
© AFP