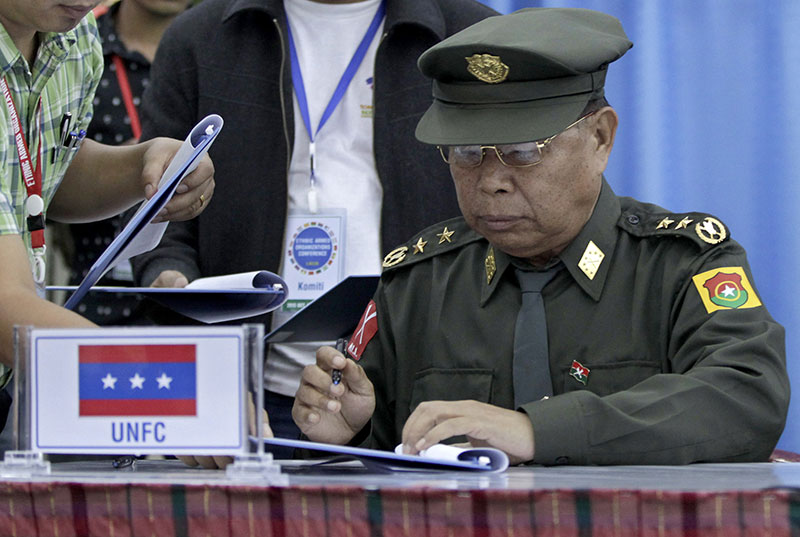 State Counsellor Daw Aung San Suu Kyi and the United Nationalities Federation Council's Delegation for Political Negotiation (DPN) led by N'Ban La will hold talks on 17 July in Yangon for the first time, state media reported on 11 July.
The upcoming meeting comes after a request from the UNFC delegation at a 3 June meeting with the preparatory sub-committtee-2.
During the meeting with the preparatory committee-2, the DPN expressed its willingness to work out ways for non-signatory ethnic-armed organisations to join the Nationwide Ceasefire Agreement and participate in the Union Peace Conference, the report said.