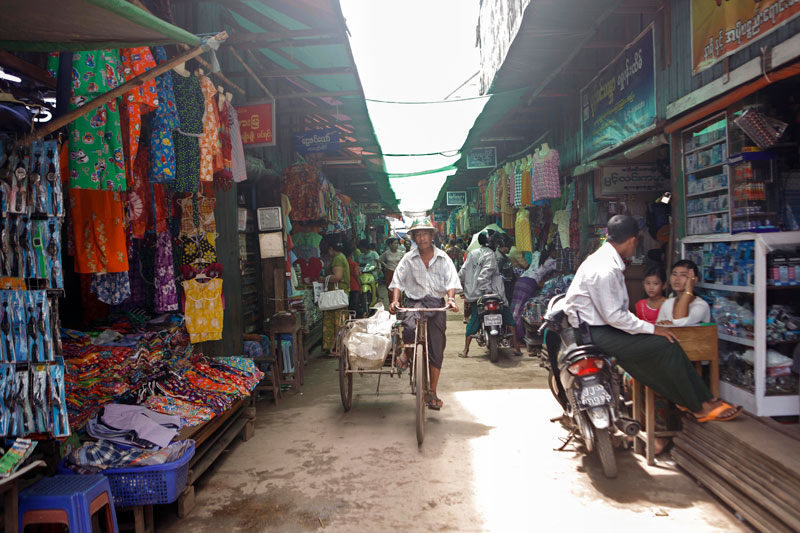 Officials from Ye Township and the Mon State Food and Drug Administration Committee confiscated prohibited items in an unannounced raid on stalls in Mya Thidar Market in Ye Town.
The incineration of the seized goods, worth 200,000 kyats, at the old Arbaw Airfield was witnessed by representatives from Ye Township General Administration Department, Ye Township Health Department, the Myanmar Police Force and media groups.
Dr. May San Cho, the head of Ye Town Public Hospital, said: "This is the first time such goods have been destroyed in Ye Township. They inspected food colourings, whether goods were licensed or not and if they were dangerous."
The doctor said the authorities had seized the goods because they wanted to educate the public and they had not fined the sellers. It was a way to demonstrate which goods are suitable for consumption.
This is the first time that illegal goods and drugs have been confiscated and destroyed in Ye Township. But, store owners do not know which products are legal to sell because the local authorities have not given them the necessary education.
U Ko Yi Htay, a store owner, said: "For many years the authorities did not try to help the public in this way, they have only started to do it now and sellers are the most affected. Public education about which goods are banned is important, sellers can then decide which goods they will order and sell."
He also said that even though the authorities had published a list of illegal goods in state run newspapers in August 2015 many people still did not know which goods were illegal because the newspapers had provided insufficient details and few people had even read the newspapers.
Courtesy BNI