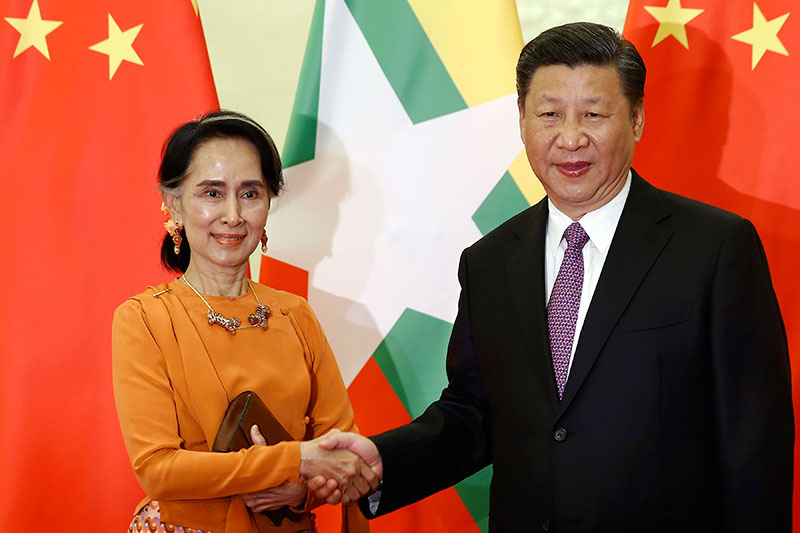 Chinese President Xi Jinping has told State Counsellor Daw Aung San Suu Kyi that China would continue to help the country achieve peace, and called for both sides to maintain stability on their shared border, according to Chinese state media.
Fighting in March between the Myanmar National Democratic Alliance Army (MNDAA) and Government forces on Myanmar's north-eastern border pushed thousands of people into China to seek refuge prompting Beijing to call for a ceasefire between ethnic troops and Chinese security forces to carry out military drills along the border.
Daw Aung San Suu Kyi told Xi that Myanmar was grateful for Chinese help and that it would work with China to safeguard stability in the border region, the report said.