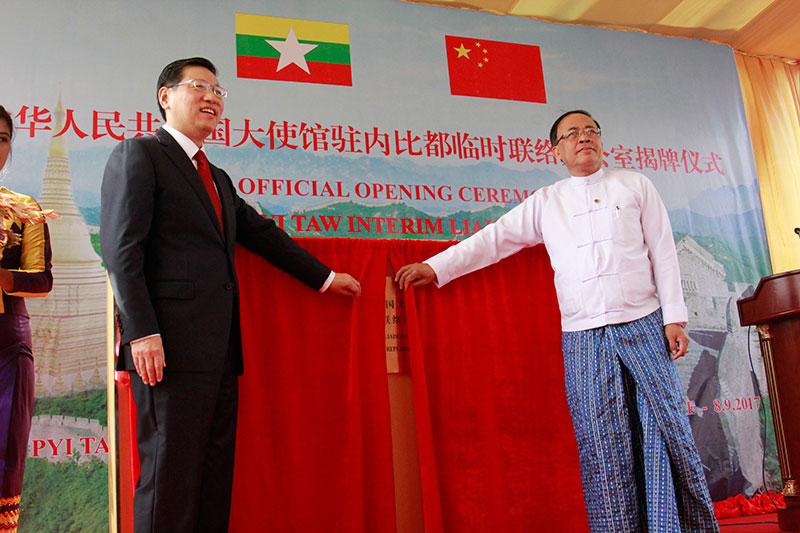 The Embassy of The People's Republic of China opened an Interim Liaison Office on 8 September. 
The opening ceremony was presided over by China's Ambassador to Myanmar Mr. Hong Liang.
Myanmar, then Burma, was the first non-Communist country to recognize the Communist-led People's Republic of China after its foundation in 1949 and formally established diplomatic relations on June 8, 1950.
The Chinese government has shown itself keen to further improve its relationship with Myanmar and hosted a visit by Myanmar State Counsellor Aung San Suu Kyi shortly after her government came to power in 2016.
Foreign diplomatic missions are by and large situated in Yangon, Myanmar's former capital and now commercial capital, with travel and communication with the Myanmar government housed in Nay Pyi Taw posing some challenges. Opening a liaison office in the capital will help the Chinese diplomatic community have better communication with Myanmar government officials.