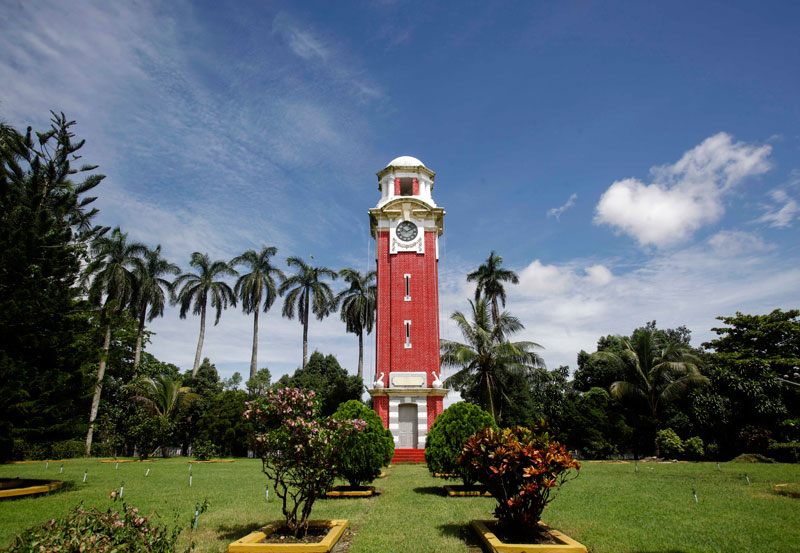 Residents of Kahnyaw Village in Chaungzon Township face difficulties accessing clean water because a construction company building an approach road for a new Salween River bridge to Mawlamyine dumped waste into a pond.
The residents have called for the construction company, which they have not named, to take responsibility for cleaning up the waste they dumped into the pond.
U Aung Myint who lives near the pond said: "Six companies have been building the bridge approach road. I don't want to name the company that is in charge of building the road on this side [Chaungzon]. The pond is located west of Kahnyaw Village and not far from the station hospital. Some areas of the pond became part of the road. It's bad that they cut down the trees and dumped them into the pond."
U Kyaw Moe from Kahnyaw Village said that the villagers relied on the pond because it provided them with drinking water during times of water shortages and water for firefighting.
He said that the construction company had cut down big trees and dumped them in the pond and that it would be very hard to remove them by hand without mechanical help.
The village elders have informed Chaungzon Township's Mon State Hluttaw MP Dr Aung NaingOo and the Chaungzon Township Construction Department Head U Aung SoeKyaing about this issue because it will be difficult to empty the pond of waste and return it to its previous condition after the construction company has completed its work.
U Aung SoeKyaing said that the construction company has been told to remove the waste from the pond but there has been a delay because they do not have the necessary machinery to do the job.
Local villagers led by respected monks from Kahnyaw Village dug the pond in 1988. It is two acres wide.
Courtesy BNI