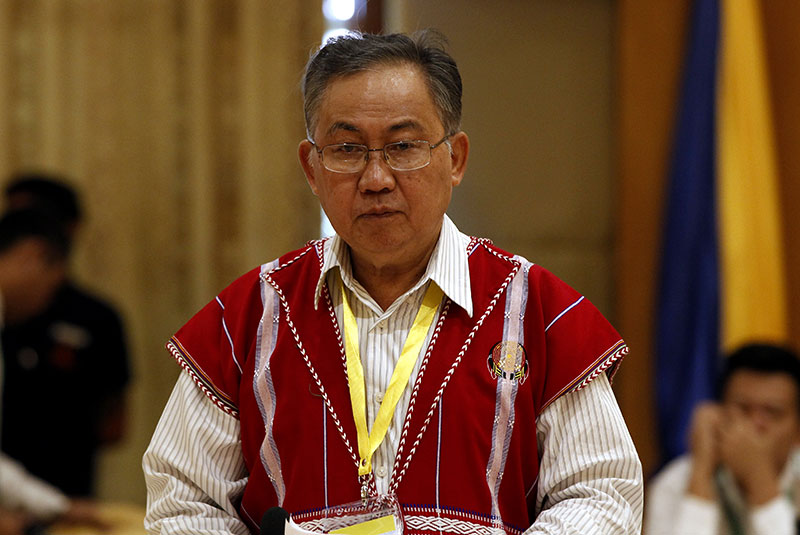 Ethnic leaders have confirmed that they will organize the ethnic armed group summit which will be held in Maijayang; the second largest city controlled by the Kachin Independence Organization. The summit that will take on 29 July will be used to prepare for the 21st Century Panglong Conference expected to take place at the end of August.
Karen National Union (KNU) secretary Pado Saw Kwe Htoo Win told reporters: "There are two aims for holding this ethnic armed (group) summit in Maijayang. The first aim is to prepare for the Union Peace Conference (21st Century Panglong Conference). The second aim is to obtain common views and positions of the ethnic people in building a federal union."
Last week, during a meeting in the northern Thai city Chiang Mai leaders and representatives from the Ethnic Armed Summit Preparatory Working Committee, the Delegation for Political Negotiation, and the Coordination Team (CT) of the Nationwide Ceasefire Agreement decided to approve the summit which is the second of its kind to be held in KIO controlled territory.
Karenni National Progress Party (KNPP)'s vice chairman Khu Oo Reh said: "We have formed two committees to prepare for the summit. We have formed the preparatory committee with eight members. The other committee is the summit organizing committee. It has been formed with ten members. We have decided to hold the summit with these two committees."
KIO's general secretary U La Nan will lead the preparatory committee and Khu Oo Reh will chair the summit organizing committee.  Pado Saw Kwe Htoo Win will serve as vice chairman 1; Maj Gen Gun Maw from the Kachin Independence Army as vice chairman 2; Col Sai La from the Restoration Council of Shan State as secretary; and Dr Nai Shwe Thein from the New Mon State Party has been appointed as joint secretary in the organizing committee.
Instead of inviting leaders from separate ethnic political parties, organizers have decided to invite representatives from the United Nationalities Alliance (UNA), the Nationalities Brotherhood Federation (NBF), and the Women's League of Burma (WLB).
Pado Saw Kwe Htoo said: "In a letter to the chairman of the United Nationalities Federal Council (UNFC), the ZRO (Zomi Revolutionary Organization) requested to attend the summit in Maijayang. We received the letter through the UNFC. So, we have reviewed the position of the ZRO today. We have found that it does not match the policy set down by the (first) Ethnic Conference held in Law Khee Lar in 2013. That's why it is difficult to invite ZRO to our summit in Maijayang. So, we have decided to explain our difficulties in our reply."
However, the KNU secretary didn't elaborate on the specifics of the difficulties in having the ZRO join the summit.
Altogether, twenty-one ethnic armed groups with five representatives from each, Pado Saw Kwe Htoo said, have been invited to attend the summit.
Courtesy BNI