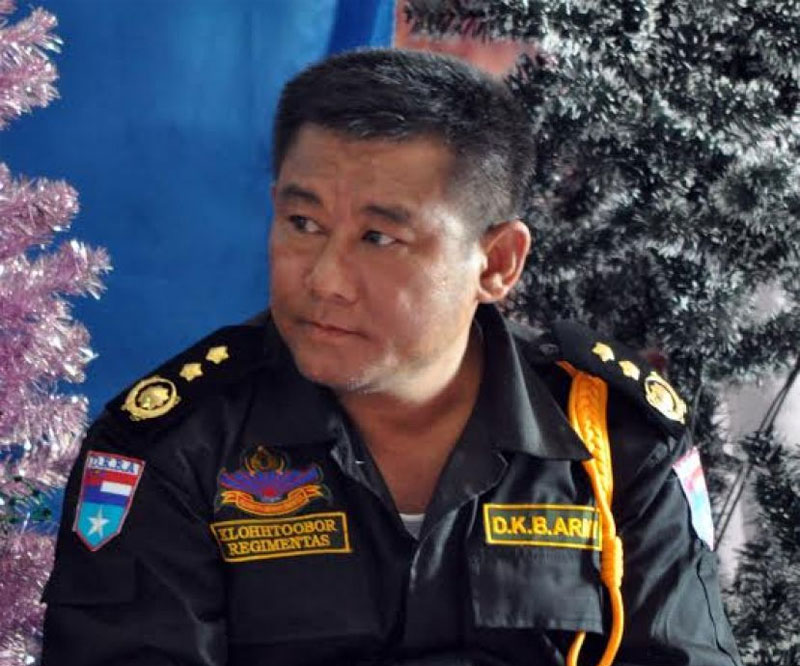 General Saw Mo Shay has been officially appointed as the Democratic Karen Benevolent Army (DKBA) Commander-in-Chief following the death of the previous incumbent General Saw Lah Pwe.
The appointment was made during an emergency meeting of DKBA commanders held at Sone See Myaing from 19 to 21 April.
Colonel Saw Soe Myint, a DKBA commander who attended the meeting said: "The Commander-in-Chief is the former Deputy Commander-in-Chief. This is fixed. The Commander-in-Chief will continue to make things better in line with the directives set down by Phoo Lah Pwe (Saw LahPwe)."
Over 70 military leaders attended the three-day emergency DKBA commanders' meeting and they all unanimously agreed to appoint Saw Mo Shay as the new DKBA Commander-in-Chief.
Quarter-Master General Saw Isaac from the Karen National Union (KNU) told KIC he believes that the KNU will have no problems carrying out joint tasks with the DKBA after General Saw Mo Shay's appointment.
Commander Brig-Gen Saw Steel, the DKBA No. 1 Military Operations Commander was also promoted to DKBA Deputy Commander-in-Chief at the commanders' meeting.
Also discussed at the meeting were military organisation, reforms and the assigning of duties.
Courtesy of BNI