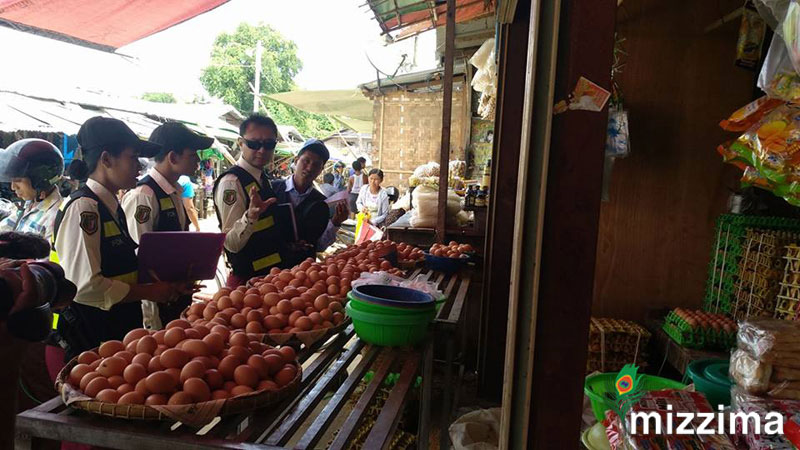 A team led by Dekkhinathiri District and Ottarathiri District officers and Dr. Tun Lin Aung, Deputy Director of Planning and Inspection for the Food and Drug Administration (FDA) made a surprise inspection and found over 60 items of food unfit for consumption.
They inspected 22 items and found 9 food items including rice vermicelli, betel nut and chili powder, that were unfit for consumption.
Dr. Tun Linn Aung from FDA said, "We found formalin in rice vermicelli and duck blood. And ultra-toxin was found in chili powder. The bleaching chemical reagent was found in betel nut. Insecticides were found in four fruits at an unsafe level. We have inspected 22 items of fruit and we found 9 are unsafe for consumption. We collected about 60 samples for inspection. The rest will be inspected when we get back our office and lab."
The inspectors used their mobile laboratory at the market and some of the samples collected will be inspected at FDA office later.
Dr. Tun Linn Aung told media, "We will inform city development committee (municipal) and then the market in-charge concerned must withdraw such commodities from the shelves and market."