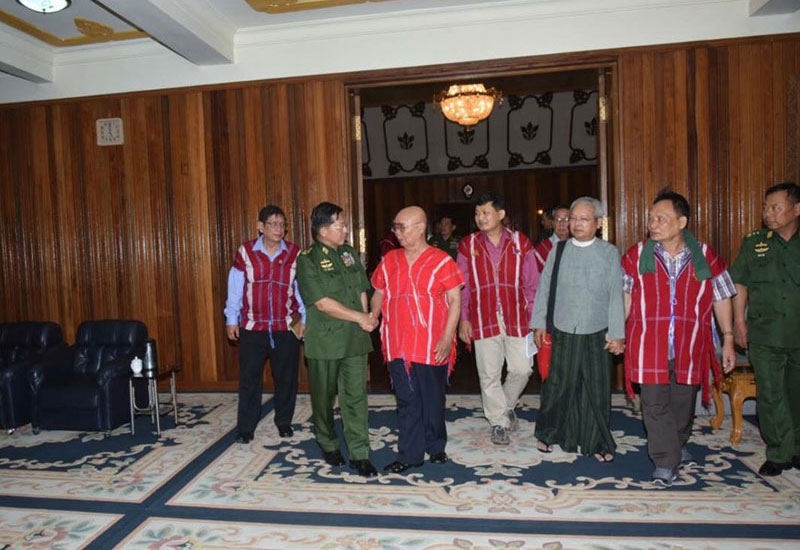 Karen National Union (KNU) spokesman Maj. Gen. Saw Issac Phoe told Mizzima that the government troops stationed in Hpapun District for road building work had started to withdraw from the area. 
KNU top delegation led by Chairman Saw Mutu Say Phoe met with Tatmadaw (Defence Services) C-in-C Senior Gen. Min Aung Hlaing on May 17 in Nay Pyi Taw and then under the agreement reached at this meeting, the government troops are withdrawing from this area. 
Maj. Gen. Saw Issac Phoe said, "They seem to be withdrawing gradually but the vehicles in Laemupalaw are still there. And then some troops are still stationed there. I think these troops will withdraw too soon but I learn that they will not withdraw at the moment though some troops have already withdrawn." 
Tatmadaw troops entered this area starting from March 4, 2018 on the pretext of building roads connecting Khay Pu and Laemupalaw villages in Luthaw Township, Hpapun District, Kayin State. 
After the government troops entered this KNU controlled area, tension arose between two armed groups and about 2,000 villagers from 14 villages in this area had to flee from their homes after conflict erupted. 
Maj. Gen. Saw Issac Phoe said regarding this matter, "We heard that some villagers had returned to their homes but I don't know yet in detail." 
The Tatmadaw temporarily suspended road building in Hpapun District and it is learned that they would resume this work only after obtaining an understanding with the local people. 
The KNU signed the Nationwide Ceasefire Agreement (NCA) with the government in October 2015.