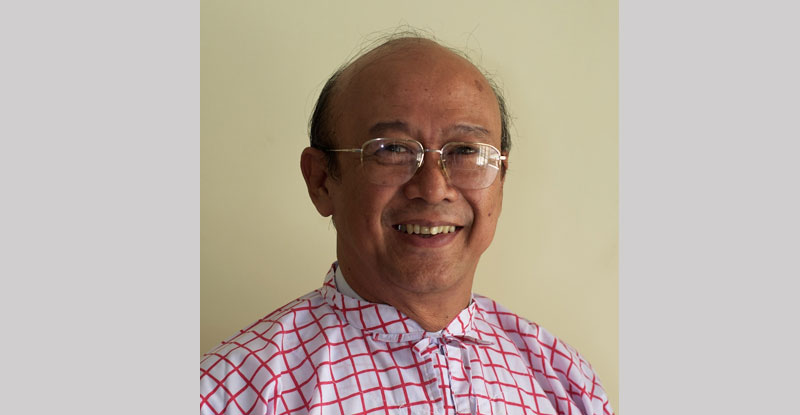 The Myanmar National Human Rights Commission (MNHRC) said it is investigating the 8 March murder of two villagers allegedly shot by a Myanmar Army officer in Ma Gyi Chaung Wa Village, southern Ye Township, Mon State.
Fourteen residents of Ma Gyi Chaung Wa Village, including the abbot of Toe Tat Ywa Thit Monastery were called as witnesses by the investigation on 18 and 19 May.
Dr Nyan Zaw from the MNHRC said: "After investigating all the people involved in the case all the [MNHRC] members will gather and discuss how to proceed when we arrive back in Rangoon. I can't make any decisions on my own."
He also said that military personnel involved in the case would be investigated.
The venerable Zana, the abbot of Toe Tat Ywa Thit Monastery, said: "The Human Rights Commission asked us about the situation and what we want them to do regarding the murder case.
"They promised to find out the truth."
He explained that the MNHRC will request that Ye Township General hospital supply the medical records relevant to the case and that if they cannot obtain them they will seek the help of the Mon State Police Force Commander.
Mi Dar Oo the wife of Maung Chit Soe, one of the murdered villagers said: "The Human Rights Commission questioned us and discussed with us freely. They asked us whether or not it really happened, how it happened, where it happened, and the time [of the murder]. The Human Rights Commission came to our village for two days and questioned about ten people from our village."
A human rights and justice activist group from Pyay had previously submitted a report on the case to the Myanmar Army Commander-in-Chief, the MNHRC and the Asian Human Rights Commission on 25 April.
U Moe and Maung Chit Soe were allegedly shot and killed by Captain Zaw Myo Htet from Light Infantry Battalion 280 (LIB-280) on 8 March when they left their homes after midnight to go fishing.
Captain Zaw Myo Htet has been charged with murder at Khawzar Myoma Police Station and is under a court martial investigation.
BNI