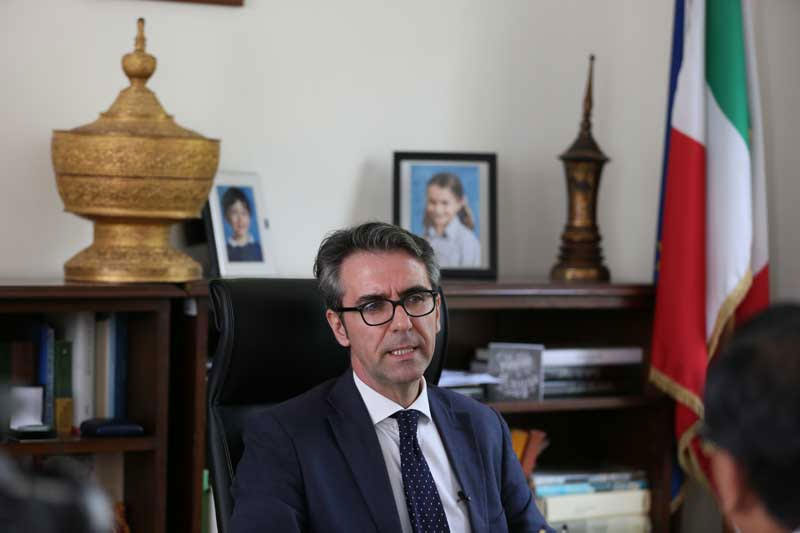 The Ambassador of Italy to Myanmar Pier Giorgio Aliberti has said, "The peace process is crucial for the future of Myanmar and the solution of ethnic conflicts, which have been going on for too many decades, is essential to ensure the development of this country. Myanmar people are facing significant challenges, but the international community is ready to help the Government and every actor involved in order to lay the foundations of national reconciliation through constructive dialogue."
He was speaking on the occasion of the beginning of the six-month Italian Chairmanship of the Joint Peace Fund Board (JPF), a multi-donor fund established in 2015 with contributions from Australia, Canada, Denmark, the European Union, Finland, Italy, Japan, Norway, Switzerland, the United Kingdom, the United States of America, which is expected to run until 2021.
The overall budget of the JPF amounts to USD 85.7 million, and the Italian contribution is equal to USD 3 million. Italy, during its presidential semester, aims at increasing the dialogue between the JPF and the actors involved in the Peace Process, making the JPF more visible among local stakeholders and implementing partners, and measuring not only the results achieved by JPF projects but also their impact on the overall Peace Process in Myanmar, according to a statement.