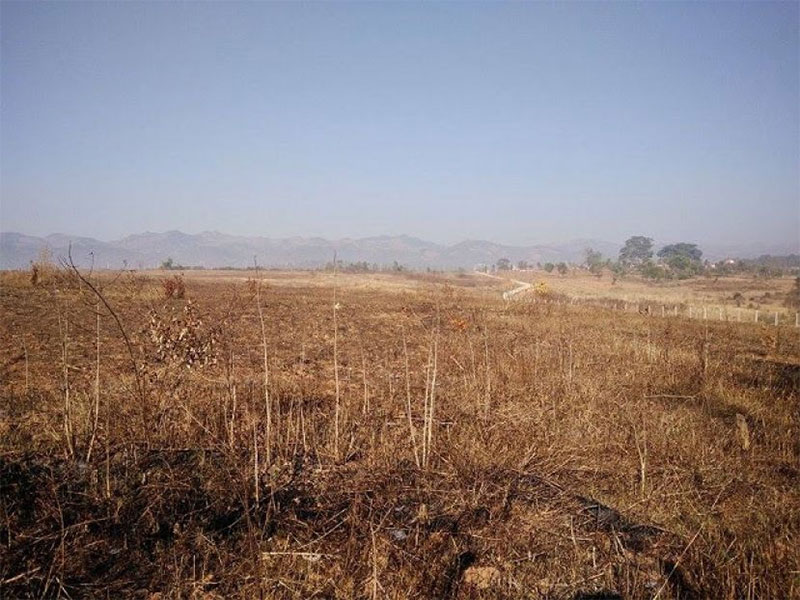 Residents of southern Shan State's Panglong sub-township have called on the newly elected government led by the National League for Democracy (NLD) to intervene in their fight to get lands back.
Representatives of the villagers said they had submitted a letter of complaint last Thursday to the Shan State government, noting that this marks the tenth time they have formally complained, having written to the authorities about their case nine times previously during the tenure of the Thein Sein government.
"As this [NLD] administration is regarded as a democratic government, we are hopeful of getting our lands back," said Sai Saw Na, one of those whose lands were confiscated.
"It's our land, so we want it back. We want to grow crops," he said. "And we will continue pressing our demands until we get our lands back."
The residents claim that 60 acres of land – located in the village of Wan Mai, within Hai Nang village-tract in Panglong – originally belonged to 27 local landowners. They accuse the former headman of Hai Nang village-tract, Khun Aung Win, of seizing the property in 2008.
The residents said that Khun Aung Win and the local authorities under his control arbitrarily confiscated their lands by claiming they had a Form 105, which is a legal document proving ownership of a plot of land. The local villagers said that Khun Aung Win and his cohorts then sold the lands on to third parties, including a coal mining firm.
The 27 Wan Mai villagers maintain that they have petitioned to get their land back since 2010. Headman Khun Aung Win has since died.
"This land belonged to my parents," said another landowner, who wished to remain anonymous. "I want to get it back, and I will keep demanding this, whoever is in the government."
According to a 70-year old villager in the area, he can recall that the land in question belonged to Wan Maw village back when he was a child. He said that due to an epidemic, villagers had to relocate south of Wan Maw to the village of Wan Mai, meaning "new village." He said that famers have cultivated that land ever since.
The complainants said they have erected billboards on the confiscated area, stating that the land belongs to them. However, they said that representatives of the coal mining company, who claim the lands are rightfully theirs, have destroyed the signs.
"We are very hopeful that the NLD government will bring justice to this case," said a villager.
Courtesy BNI