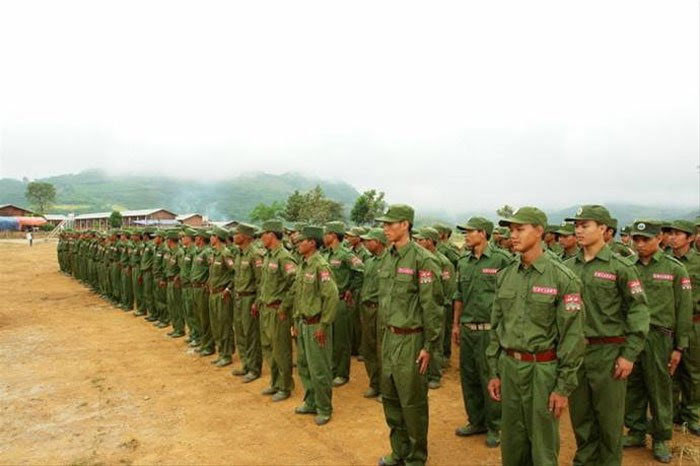 The Ta'ang National Liberation Army (TNLA), the Myanmar National Democratic Alliance Army (MNDAA) and the Arakan Army (AA) released a statement, expressing their disappointment over a situation that developed at the Union Peace Conference in NayPyi Taw last week which led to the ethnic Wa delegation walking out.
The three ethnic armed groups, which were excluded from the peace talks, voiced support for the decision taken by the delegation of the United Wa State Party (UWSP), reports Burma News International on September 9.
"We understand how the UWSP feels about the Panglong Conference," the statement read, referring to the forum by its informal name.
The UWSP, the political wing of the Myanmar's largest ethnic militia, the United Wa State Army, stormed out of the conference on September 1, a day after its opening ceremony.
According to Tar AikKyaw from the TNLA's News and Information Department, the UWSP representatives were invited to attend the conference and they went there with the best of intentions. However, they were treated unequally from other delegations, he said.
"We view this conference as lacking equality," he said.
The TNLA and MNDAA are members of the United Nationalities Federal Council, an umbrella organization comprised of nine ethnic armed groups. Along with the AA, they were excluded by the Burmese government from attending the first round of the Union Peace Conference on the basis that they refuse to disarm and continue fighting with the Burmese armed forces.
Maj. Tar AikKyaw said that the signs of discrimination at the peace conference do not bode well for the future.
"We really disagree with this kind of discrimination," he said. "They should have invited every group to participate at the conference.
"For us, we are always ready to attend talks," he added. "At future rounds, we will attend if we are invited."
Courtesy of BNI