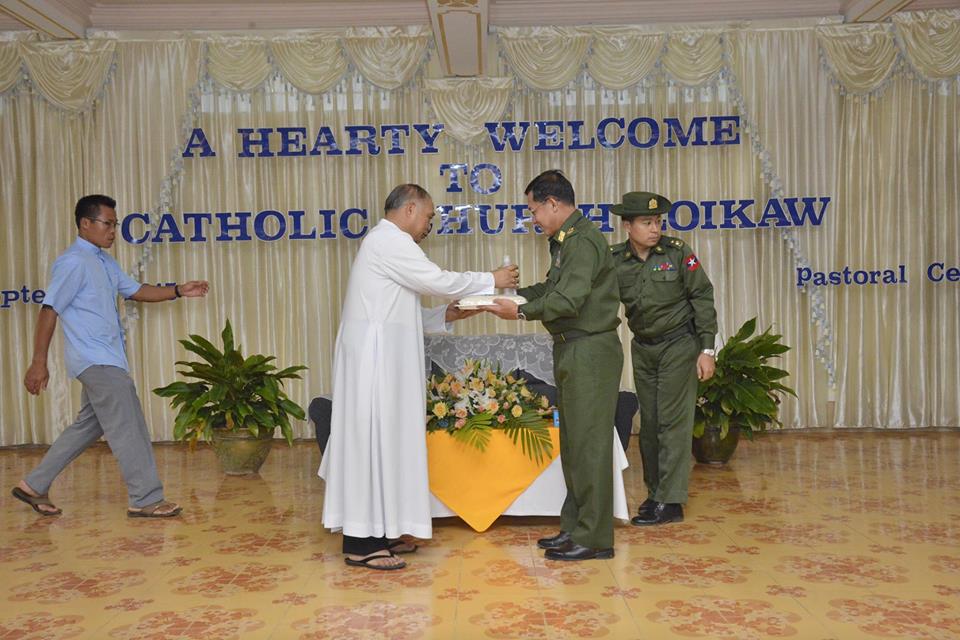 Senior General Min Aung Hlaing, Commander-in-chief of Defence Services, visited Christian and Buddhist religious sites in Kayah State on Wednesday and Thursday to discuss the importance of interfaith relations according to a report in the Global New Light of Myanmar on 25 September.
He paid homage to a 91-year-old monk in Loikaw on Wednesday during his tour of Kayah State. He also paid homage to Taungkwe Pagoda in Loikaw and Yan Aung Myin Pyi Taw Aye Pagoda in Mawchi on Thursday.
On Thursday afternoon, he met Father Richard Thura Tun at the Catholic Church in Loikaw. "No matter what religion one follows, it is important to live in harmony, and this concept will help develop the nation," he told the priest. In return, Bishop Stephen Tjeph of the Loikaw Diocese expressed his belief that the Tatmadaw will continue helping the country in its transition to democracy in cooperation with the people.