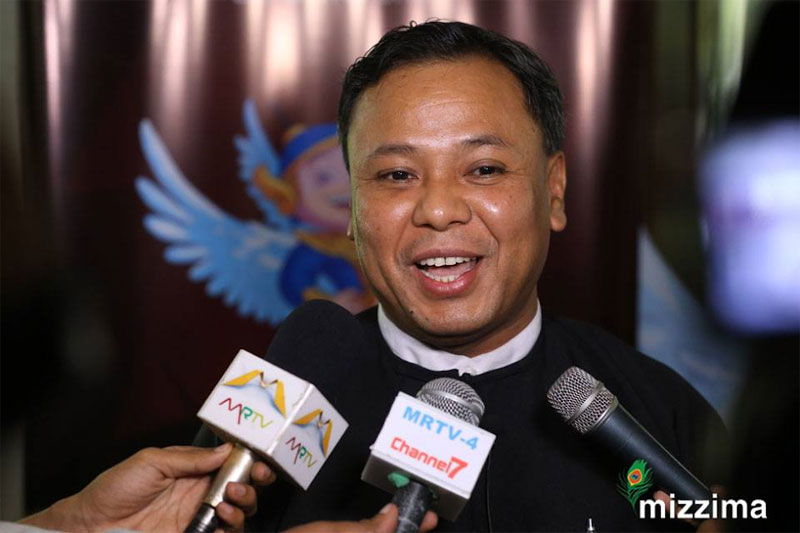 Mizzima Media Group launches today a Free-to-Air TV channel in Myanmar with a strong focus on youth and the development in the country. 
Mizzima is one of the five private companies that recently signed a cooperation agreement with the state-run Myanmar Radio and Television (MRTV) to operate as content providers for digital free-to-air TV channels in a multi-playout system of MRTV with the channels. 
The other content providers are DVB, Fortune, KMA and My Multi-Media will soon be providing viewers in months.
Mizzima is a multimedia platform that publishes online and in print, in the form of a weekly magazine.
Mizzima was established in exile in India in 1998 and later set up an office in Thailand in 2000, leading to it becoming the proud recipient of the International Press Institute's Free Media Pioneer Award in 2007. In 2012, Mizzima became the first exile media group to return to Myanmar following political changes in the country.
Mizzima currently operates digital platforms in the form of websites (Myanmar and English), through Facebook (currently more than 12 million followers in Myanmar and English), YouTube and Twitter in addition to the publication of a daily digital newspaper (in Myanmar) and print weekly magazine (in English). Mizzima is a leading content provider for the major mobile phone operators in Myanmar, providing a mix of SMS, IVR and video content as well as a significant provider of media services for local and international businesses, the government and local and international NGOs.
In a drive for the top position in the digital and broadcast industry in Myanmar, Mizzima Media Group is introducing a Free-to-Air (FTA) digital Mizzima TV channel. The Mizzima TV channel (targeting youth and kids) provides a comprehensive channel including news, infotainment and general entertainment.  
Speaking before the launch, Mizzima's Editor-In-Chief and Managing Director Soe Myint said:
"Since founding Mizzima in 1998, we had aimed to return to Myanmar one day. After the 2010 elections, and after some reforms were implemented, we observed the situation. Then we became the first exiled media to return to Myanmar in 2012. 
We have two objectives. The first one is to stand and work as an independent media. The second one is to work together with all relevant groups for democratic reforms in Myanmar, and rehabilitation work in Myanmar. We moved back to Myanmar with that objective. 
After returning to Myanmar, we extended our media production. We operated online and digital platforms, and later we produced a print-version weekly journal and daily newspaper. On the other hand, we produced media content that can be accessed via mobile phones. Later, we cooperated with MRTV to produce TV content. Currently, we are introducing a Free-to-Air digital Mizzima TV channel.
While we have increased our media production, we cooperated with other relevant groups in working for media development and democratic reform to re-establish our country and national reconciliation. 
Since Mizzima was founded in 1998, we have aimed to establish democracy, national reconciliation and development in Myanmar; and as a part of our ambitions, as a media organisation, we aim to cooperate with other groups. We are still fulfilling that objective now. 
Mizzima's plan is to nurture young people. Mizzima has been working to support the younger generation, which is essential for Myanmar, to ensure that they can play a crucial role in the development of Myanmar. Moreover, Mizzima has been trying to create jobs for them to ensure that they can take part in working for the development of the country and promoting democracy in our country by using their capacities and their beliefs. So, Mizzima's plan is to give them positions in which they can use their capacities."