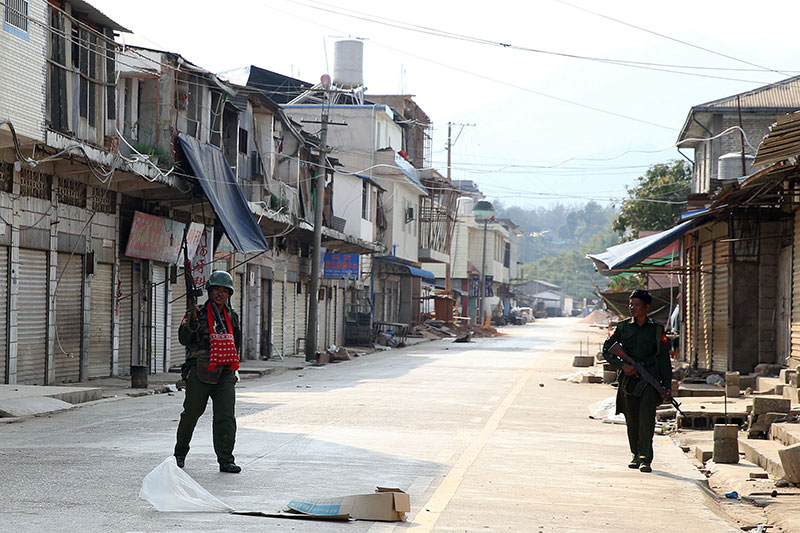 A Myanmar National Democratic Alliance Army (MNDAA) base near a road connecting Laukkai and Yanlonkyaing in Shan State has been seized by Government forces, state media reported on 16 March.
The base, located near a hill, was seized on 15 March resulting in the deaths of three MNDAA soldiers and the acquisition of two RPGs and eight other weapons.
According to the report there were casualties and deaths on the Myanmar forces side as well.
There have been 57 armed clashes with the MNDAA from 6 to 14 March, the report said.