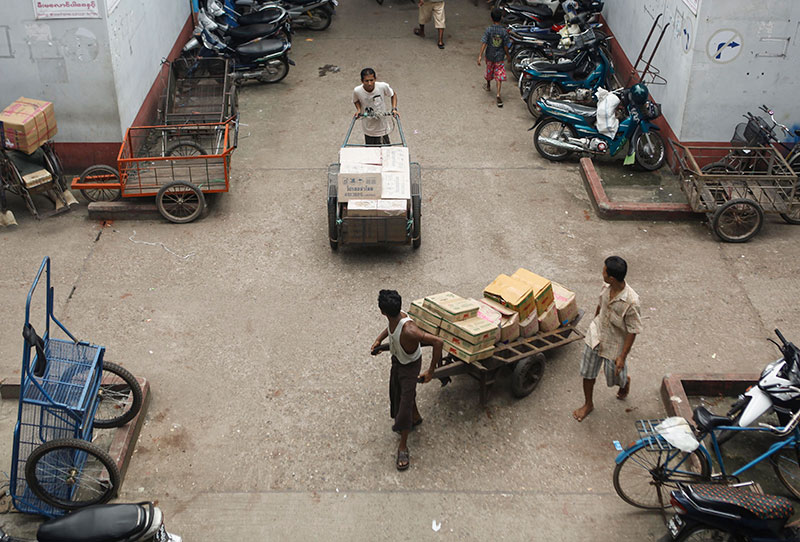 The Mon National Party (MNP) has urged the Mon State Chief Minister to withdraw the proposed issuing of household documents to migrant workers in an open letter, yesterday [June 20]. The migrant specific proposal is part of Mon State's 100-day project.
The migrant household document project will provide new documents, without requiring original household or birthplace documents, to those who have resided in the state for 6 months to 3 years.
"We believe that this project is unnecessary because every citizen, whether they live in the country or not, has already been issued their household documents by the La-Wa-Ka [Ministry of Immigration and Population]. They are migrants. Therefore, they will return to their native places when the time comes. We are doing enough by giving them temporary residence documents," said NaiLayae Tama, General Secretary of MNP.
NaiLayae Tama added that this project could affect the country's national reconciliation program and cause unnecessary conflicts, as the project doesn't fit in with the immigration law.
"We are urging a stop to this project. If it does not turn out as requested, we will meet with other Mon associations and then proceed with our steps to stop the project," said NaiLayae Tama.
The migrant household document project could cause challenges to the government's plan to implement federal union, mainly because the project could prove invasive in ethnic regions. Accordingly, on June 10, leaders from sixteen Mon associations, Mon monks and other individuals submitted a 7-point letter to the Mon State chief minister, requesting a review of the new migrant household document project. Letters were also submitted to the State councillor, Union Ethnic Minister, House Speakers, Home Affair Minister and State Hluttaw.
The submitted 7-point letter included; 1) Since migrant workers moved into the state, peaceful stability in our area has eroded. Subsequently, crimes occur including stealing, looting, killing, drug dealing, rape and other threatening causes. 2) The migrant citizens are intruding into land and roads belonging to locals as well as trading land. These issues can cause major suffering to the locals.
According to the 2014 census data, Mon State's population is over 2 million. In Mon State, the majority of people are Mon with Barmar ethnic following.
Most of the migrants in Mon State are Barmar ethnic from Irrawaddy, Pegu and Magway divisions. Also, according to 2014 census, Barmar migrants make up over 340,000 of the population.
Courtesy BNI