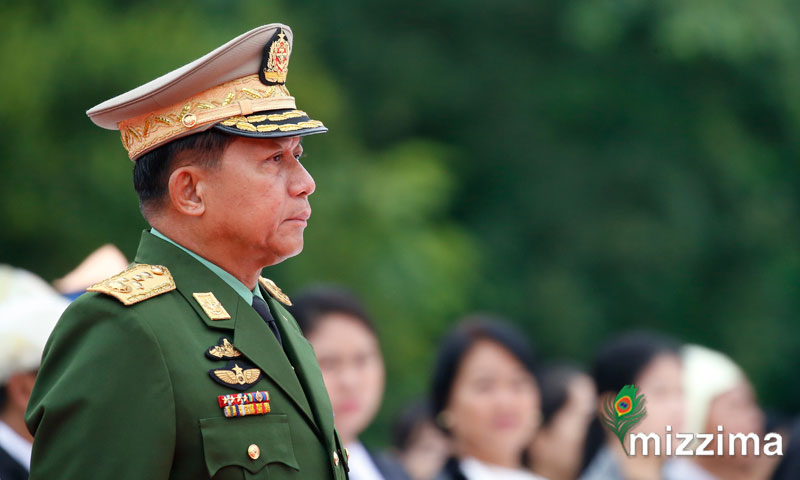 The media has "exaggerated" the number of Rohingya refugees fleeing an army crackdown, Myanmar's commander-in-chief said Thursday, in a rebuttal of accusations of ethnic cleansing by his forces.
Some 520,000 Rohingya have fled Myanmar's western Rakhine state since August 25, when the military launched a sweeping campaign against militants from the Muslim minority.
A new UN report released Wednesday described the army-led crackdown as "well-organised, coordinated and systematic, with the intent of not only driving the population out of Myanmar but preventing them from returning to their homes".
Half of Myanmar's Rohingya have fled over the last seven weeks, fleeing incinerated villages to join what has become the world's largest refugee camp in neighbouring Bangladesh.
Thousands more are still trying to escape, massing on beaches and hoping to cross the Naf River before their food runs out.
But in a Facebook post on his official page on Thursday, army chief Min Aung Hlaing was unrepentant, describing the military response as proportionate and playing down the scale of the exodus.
It is an "exaggeration to say that the number of Bengalis fleeing to Bangladesh is very large," the post quoted him as saying, using a term for the Rohingya that classifies them as illegal immigrants.
Instead, he blamed "instigation and propaganda" by the media.
Min Aung Hlaing insisted that the Rohingya are merely returning to their motherland.
"The native place of Bengalis is really Bengal," he said. "They might have fled to the other country with the same language, race and culture as theirs by assuming that they would be safer there."
He also reiterated the army's view on the history of the Rohingya, saying they were moved in from Bangladesh by British colonialists and have no legitimate claim to lineage on Myanmar soil.
© AFP