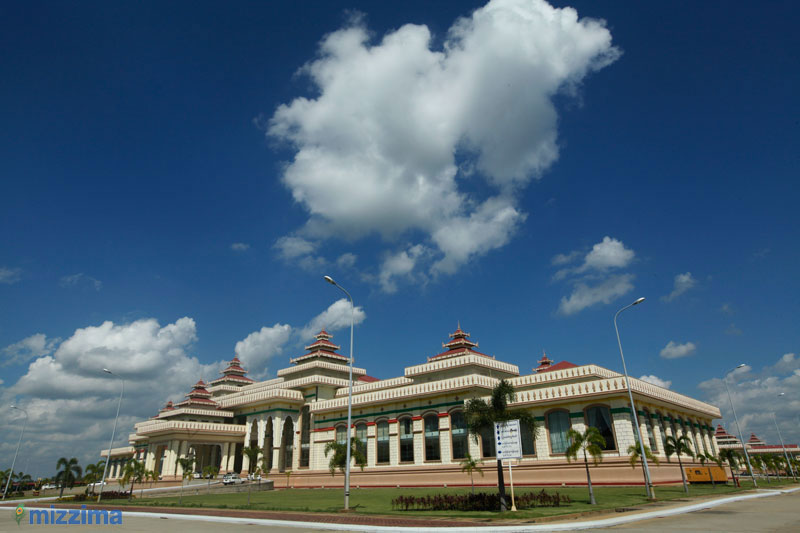 Myanmar's third parliamentary sessions of both Houses have adjourned in Nay Pyi Taw, parliament sources said Thursday. 
Speaker of the House of Representatives (Lower House) U Win Myint said at the end of the session Wednesday evening that during the session since November, a total of 10 motions including a special one were submitted to the parliament, of which 6 motions were put on record and 4 to be tabled at the next session. 
Of the 17 bills discussed, 7 were approved with 10 others remaining to be passed. 
He told the House that in performing duties vested by the people, all parliamentarians need to be free from racial and political prejudices and be well convinced of their deeds intended for national reconciliation and nationwide peace. 
He also emphasized the need to protect the benefit of the people, to make efforts for the emergence of the federal democratic nation, to get rid of destructive elements by constantly finding enemies on the way to the democracy movement and to exert concerted efforts for national peace. 
Speaker of the House of Nationalities (Upper House) U Mann Win Khaing Than said that during the session the third bill amending the Union Election Law was debated and passed to the House of Representatives, adding that the bill amending the Civil Service Law came into effect with the signing of the President. 
He said the House also approved the report on the draft law on Older Persons submitted by the bill committee. 
Both Houses did not disclose the date of resuming their fourth sessions. 
The third sessions of both Houses began on Nov. 16 and lasted for more than one month.
Courtesy Global Times