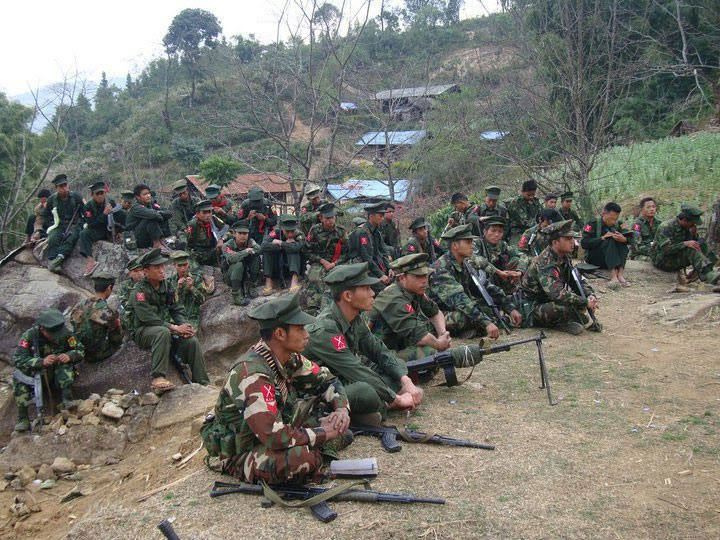 Myanmar government is making efforts to pave way for non-signatory armed groups to the Nationwide Ceasefire Accord (NCA) to join and complete the signing before a national-level political dialogue is to start next month, official media reported Friday. 
"Only signatories to the NCA are allowed to participate in the national-level political dialogue," Secretary of the Union Peace Dialogue Joint Committee (UPDJC) Salai Hlyan Hmone Sar Khaung told the Framework Review Meeting for Political Dialogue held at the National Reconciliation and Peace Center in Yangon Thursday. 
Another UPDJC Secretary U Hla Maung Shwe said that the United Nationalities Federal Council (UNFC), which represents the non-signatories to the NCA, is likely to take part in the political dialogue after they sign the NCA. 
The framework review meeting between the government's Peace Commission and UNFC's Delegation for Political Negotiation (DPN) has been taking place in Yangon for the past several days on the occasion of the Oct. 15 anniversary of NCA and the negotiation is expected to conclude on Friday. 
Meanwhile, the terms of reference, drafted by the representatives from the government, ethnic armed groups and political parties, are yet to be approved by the UPDJC. 
A series of nation-level political dialogues are scheduled for November as agreed at the 21st Century Panglong Peace Conference. 
The national-level political dialogues are expected to represent all-inclusiveness with opinions and voices of the people including ethnic people, in order to establish a union based on democracy and federal system as envisioned in the NCA for peace building. 
The prior four-day Panglong conference, which aims to unite all ethnic groups in Myanmar and build a democratic federal union through dialogue, took place in Nay Pyi Taw in August-September with participants agreeing to find solutions through coordination and discussions towards the goal of achieving peace under the guideline of NCA. 
The 17 ethnic armed organizations which participated in the conference included eight signatories and seven non-signatories to the NCA, represented by the UNFC, as well as Mongla and Wa groups.
Courtesy of Global Times