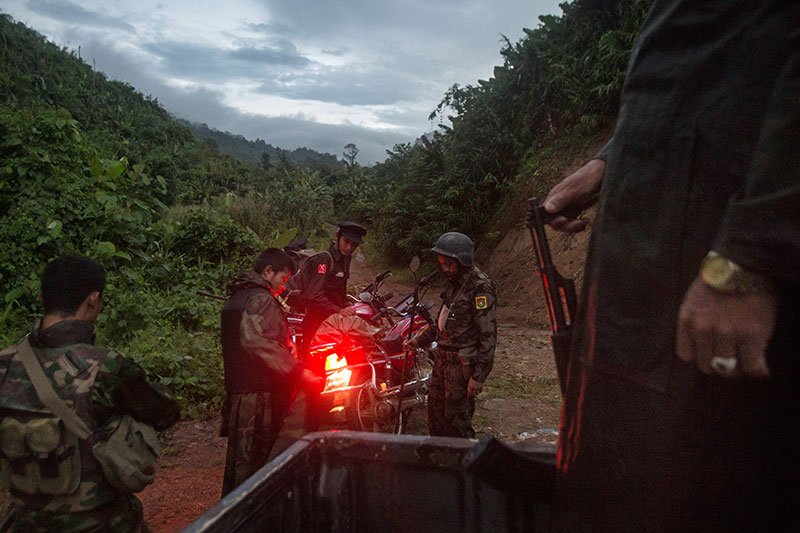 Myanmar government forces have brought down unmanned aerial vehicles of the Kachin Independence Army (KIA) making aerial reconnaissance near a military camp in northern Kachin state's Waimaw, Myanmar News Agency reported Wednesday. 
While carrying out the reconnaissance on Monday from 10:00 a.m. to 01:30 p.m. local time, the KIA aerial vehicles were on fired by the government forces with one exploding in the air, while another fell onto the ground, the report said. 
Upon examination, the undamaged vehicle was found to have been fastened with TNT explosives and equipped with automatic flying system, one camera, five motors and one auto-pilot censor, the report added.
Courtesy Global Times