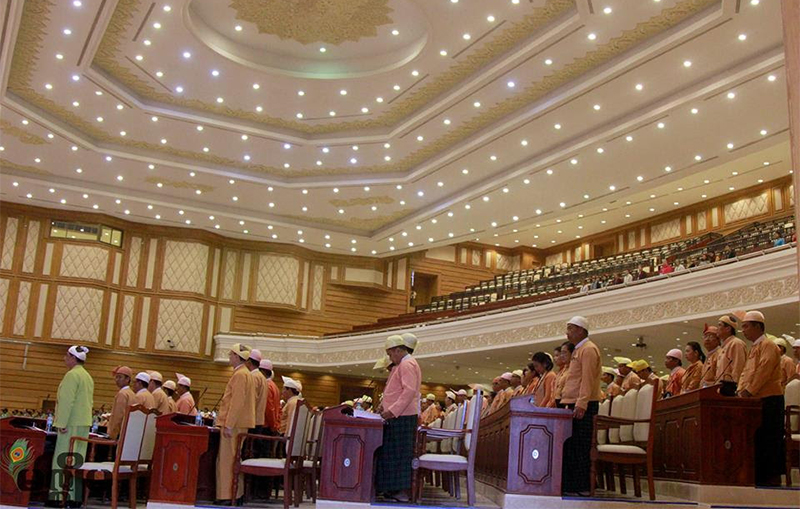 Myanmar's parliamentary House of Representative (Lower House) has warned against parcel bomb following the recent assassination of a prominent legal advisor of the ruling party U Ko Ni at the Yangon International Airport, the local Standard Times reported Friday.
The warning was put up at the wall notice board of the parliamentary building, Director of the House's Information and Public Relations U Ko Ko Naing was quoted as saying.
U KoKoNaing stressed more tightened measures for the security of the parliament members in wake of the current incident.
U Ko Ni, legal advisor of the National League for Democracy (NLD) party, was gunned down at the Yangon international Airport on Jan. 29 afternoon upon his arrival back from Indonesia.
U Ko Ni was shot in the head at a close distance at the airport's taxi stand near arrival terminal-1.
The gunman also killed a taxi driver who had tried to capture him before he was arrested by the police and bystanders.
The government is continuing to make urgent investigation into the incident for further exposure of those behind the scene and security measures are being heightened.
Myanmar Police Force has asked the public to provide information on anyone involved in Sunday's fatal shooting of U Ko Ni.
The police force claimed that they had arrested the gunman, U Kyi Lin, 52 and has charged him in accordance with the law.
The suspect is under interrogation. The President's Office said that the initial interrogation indicates the intention to destabilize the state, requesting the public not to be stricken by panic and to stay quietly and peacefully to be careful of religious and racial incitement.
Courtesy of Global Times