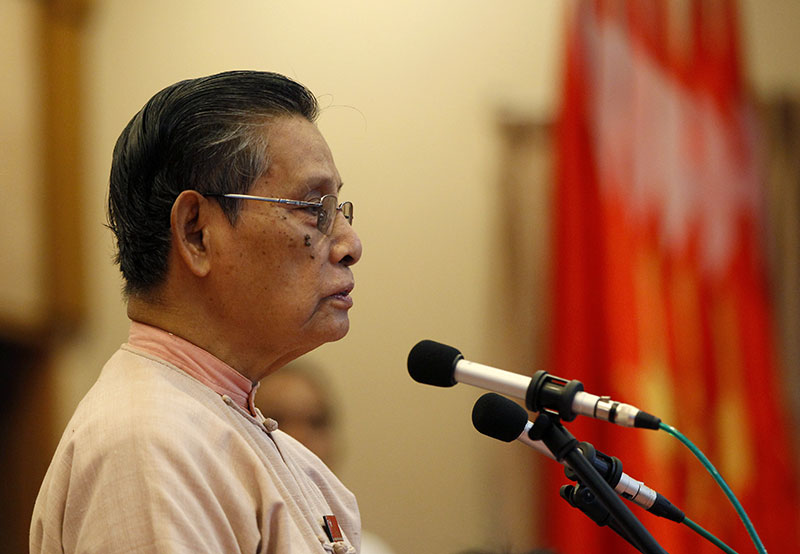 The condition of patron of Myanmar's ruling National League for Democracy (NLD) U Tin Oo, who was hospitalized due to failing consciousness five days ago, is still not articulate with the left side of his body suffering paralytic stroke, Yangon General Hospital announced late on Monday. 
But he has regained some faculties, said the hospital. 
A medical team comprising 15 specialists is administering necessary treatment, said Dr. Aye KoKo, superintendent of the hospital, adding that the patient's heart beat and respiration are normal. 
Blood clots were found with blood vessel to the brain of the patient causing paralytic stroke. 
U Tin Oo, 91, was brought to the hospital on May 17 midnight for urgent treatment after he slipped over in the bathroom in his residence losing consciousness.
Courtesy Global Times, edited for style