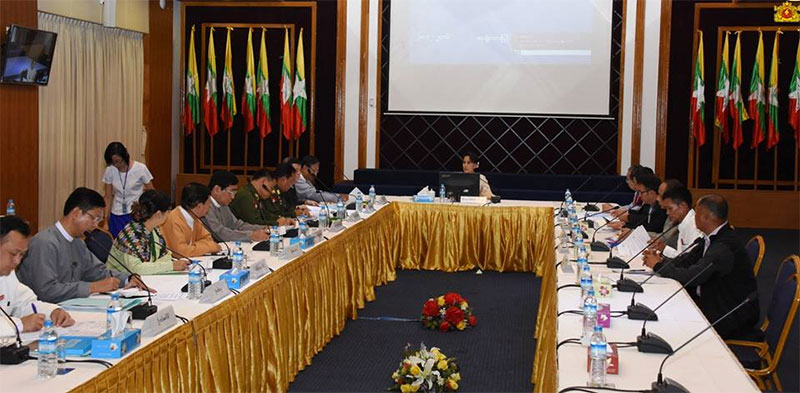 Myanmar State Counselor Aung San Suu Kyi on Wednesday stressed the importance for using the fund for peace process effectively and transparently donated by domestic and international donors. 
Speaking at a meeting of Joint Coordinating Body (JCB) for Peace Process Funding at Yangon's National Reconciliation and Peace Center (NRPC), chaired by herself, Suu Kyi emphasized that the fund be used sufficiently with accountability without impacting on the peace process undertaking, avoiding extra use that is unnecessary. 
She also urged for using the fund in accordance with the consent of JCB on prioritized sectors. 
The JCB for Peace Process of Myanmar has allocated funds into four sectors provided by international donors. 
The four sectors are ceasefire, negotiation and dialogue, peace supporting development and peace-making of the National Reconciliation and Peace Center (NRPC). 
State Counsellor Aung San Suu Kyi, who is also chairperson of the NRPC, also emphasized the importance of ensuring transparency and minimizing loss and wastage when the JCB manages the international assistance. 
The JCB, besides being led by Aung San Suu Kyi, also include seven other representatives from the government and eight from both signatory and non-signatory armed groups to the Nationwide Ceasefire Accord (NCA).
Courtesy Global Times