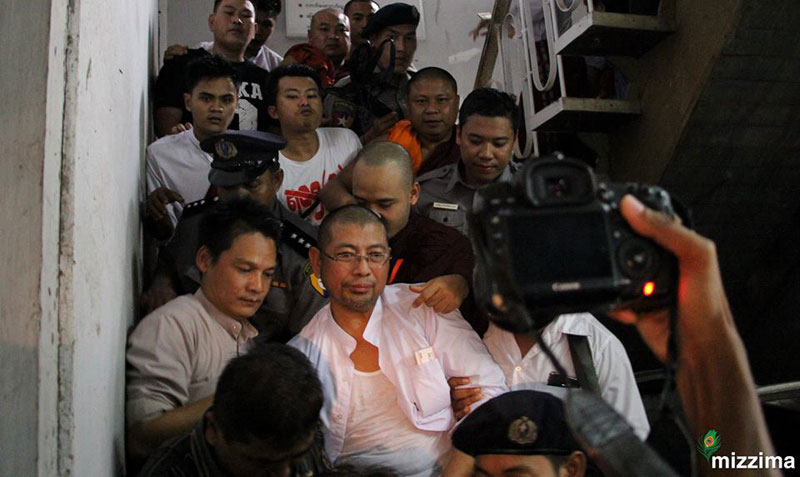 A Yangon court yesterday, 21 November, sentenced a prominent ultranationalist Buddhist abbot to one month for inciting unrest during an anti-Rohingya protest outside the U.S. embassy last year, RFA reported quoting one of the monk's relatives.
U Parmaukkha, a prominent monk from the nationalist Buddhist group Ma Ba Tha, was charged with violating the Peaceful Assembly Act for participating in a demonstration excoriating the United States for using the term "Rohingya" in a statement it had issued on Apr. 20.
The abbot is also scheduled to be charged on a related violation on Nov. 28. If convicted, he faces another jail term of six months to two years, the report said.