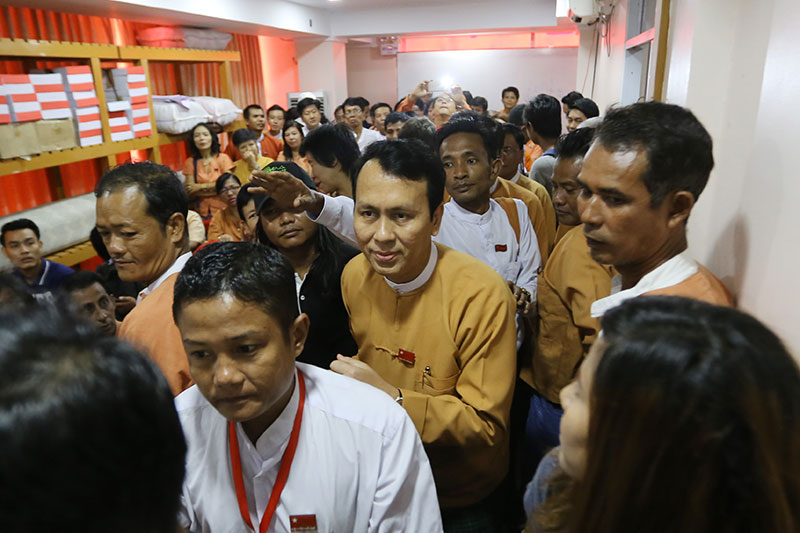 The National League for Democracy (NLD) commemorated its 29th Anniversary today.
The party was founded on 27 September 1988 and became one of the most influential parties in Myanmar's pro-democracy movement and is currently in power. 
Aung San Suu Kyi serves as State Counsellor in the Government with Htin Kyaw as President. 
The party won a substantial parliamentary majority in the 1990 Burmese general election. However, the ruling military junta refused to recognise the result. On 6 May 2010, the party was declared illegal and ordered to be disbanded by the junta after refusing to register for the elections slated for November 2010.
In November 2011, the NLD announced its intention to register as a political party to contend future elections and on 13 December 2011, Burma's Union Election Commission approved their application for registration.
In the 2015 general election, the NLD won a majority in both houses of the Assembly, paving the way for the country's first non-military president in 54 years.