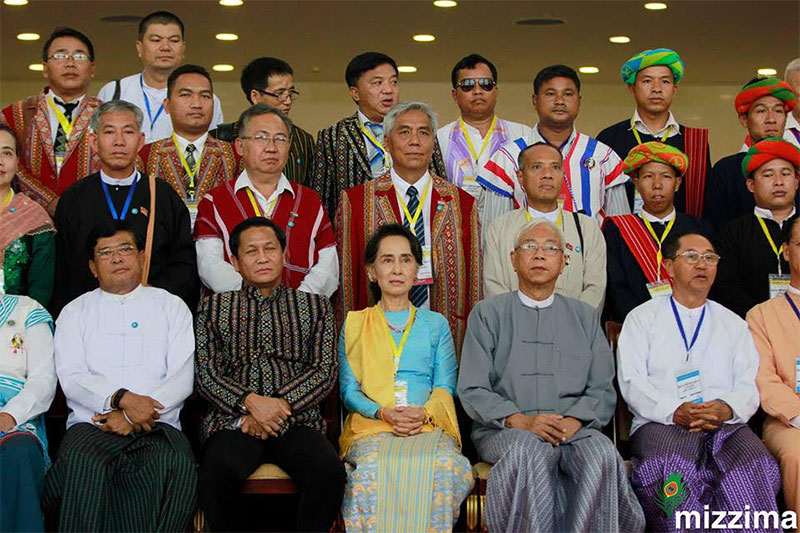 To mark the opening of the 21st Century Panglong Union Peace Conference (second session) in Myanmar, the EU has issued the following statement:
"The opening of the second session of the 21st Century Panglong Union Peace Conference on 24th May marks another important step in the advancement of peace and national reconciliation in Myanmar.
Building upon the shared commitment of those in attendance to resolving grievances through dialogue rather than armed conflict, this session of the Conference offers a unique opportunity for all actors to work together to advance sustainable peace, equitable development and the wider consolidation of the democratic reform process, as sought by the people of Myanmar.
As a formal witness to the Nationwide Ceasefire Agreement, the European Union encourages all stakeholders, including the Government, the armed forces and ethnic armed groups, both signatory and non-signatory to the Nationwide Ceasefire Agreement, to further intensify efforts towards increasing the inclusive nature of the peace process and to work together constructively and in a spirit of compromise to secure a peaceful and prosperous future.
Although much has already been achieved, the main task now is to put an end to conflict. The cessation of hostilities by all sides would send a very positive signal in this respect, would open the way for dialogue and negotiation, and would help to foster stability in the country.
The European Union will continue to support Myanmar's journey towards peace and national reconciliation. This is a commitment that was reiterated by the High Representative/Vice-President, Federica Mogherini, in her meeting with Daw Aung San Suu Kyi during the State Counsellor's visit to Brussels at the beginning of May. Only in a peaceful and stable Myanmar can socio -economic development be successful, create opportunities for all, and bring tangible improvements to the lives of the people."