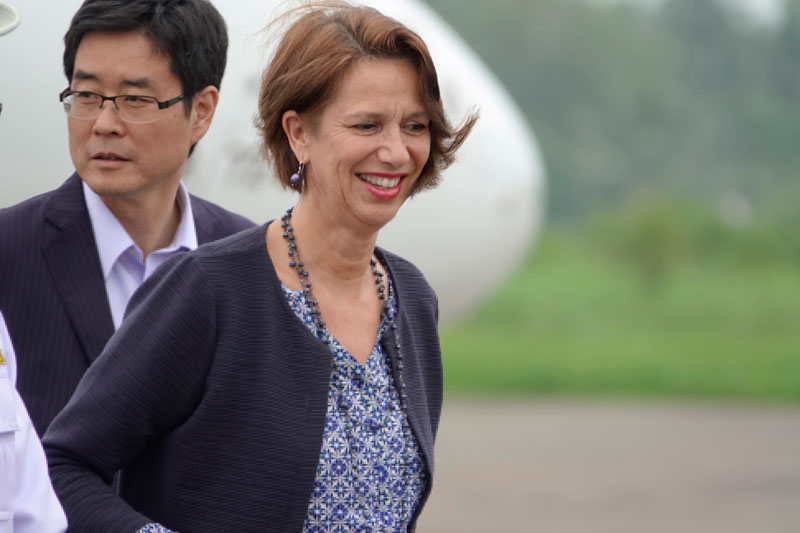 Myanmar President Win Myint's office on Wednesday denied an opinion piece in a Thai newspaper that said the country's military commander-in-chief threatened to stage a coup over a disagreement with the government's decision to include a foreigner on a new inquiry commission to look into human rights violations that occurred during a crackdown on Rohingya Muslims in Rakhine state, RFA has reported.
The commentary written by former BBC World Service news editor Larry Jagan said Christine Schraner Burgener , appointed by UN Secretary-General Antonio Guterres in April as his special envoy to Myanmar, served as a peacemaker between State Counselor Aung San Suu Kyi and military chief Senior General Min Aung Hlaing and averted a possible coup during Burgener's first visit to the country in mid-June.
In the June 23 piece which appeared in the Bangkok Post, Jagan said Aung San Suu Kyi and Min Aung Hlaing sparred during a meeting earlier that month over the government's handling of the crisis in Rakhine state and the U.N.'s role in the repatriation of refugees.