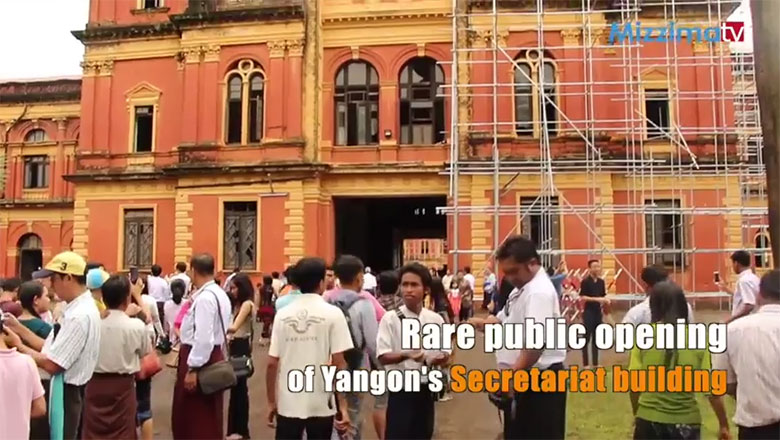 The Secretariat building, also known as the Minister's office, was opened to the public for the third year in a row during this year's Martyrs' day.
Flags flew at half-mast to honourthose who lost their lives in a building where independence leader Aung San and six other members of his cabinet were assassinated in 1947.
The orange-coloured building located in the heart of Yangon saw many citizens come to lay wreaths and flowers.
On Martyrs' Day in 2014, the building opened to the public for the first time in decades. It opened again to bigger crowds last year. Visitors were given a rare look inside the parliament room, where Aung San used to sit in Speaker's Chair.