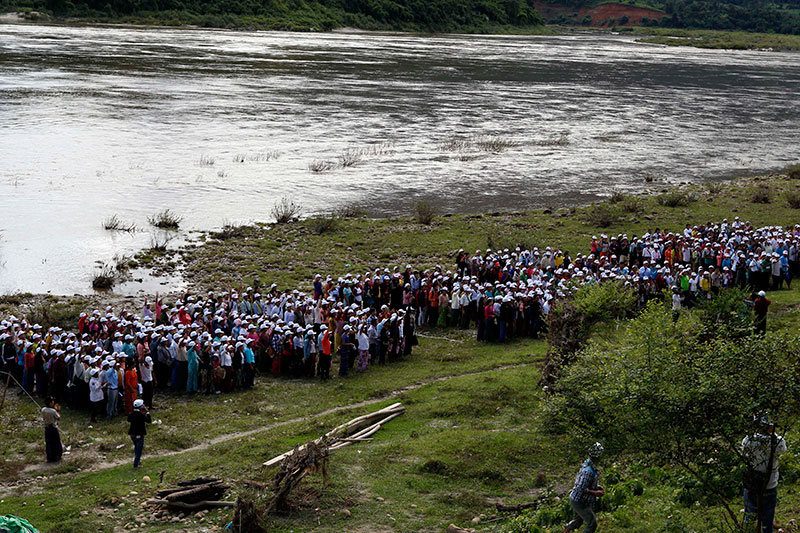 Seventy-six concerned residents in Injanyang Township, Kachin State, have sent an open petition to President Htin Kyaw, urging him to permanently stop the Myitsone dam project.
A number of residents in Injanyang Township held a workshop focusing on the Myitsone project on October 25 and 26 which prompted the petition.
The Myitsone dam project can adversely affect the residents so they want it to be stopped permanently said Bauk Ja one of the people who signed the petition.
The petition says if the Myitsone project is carried out, more than 8,000 homes in 131 villages in Injanyang Township will be flooded resulting in more than 40,000 people being displaced.