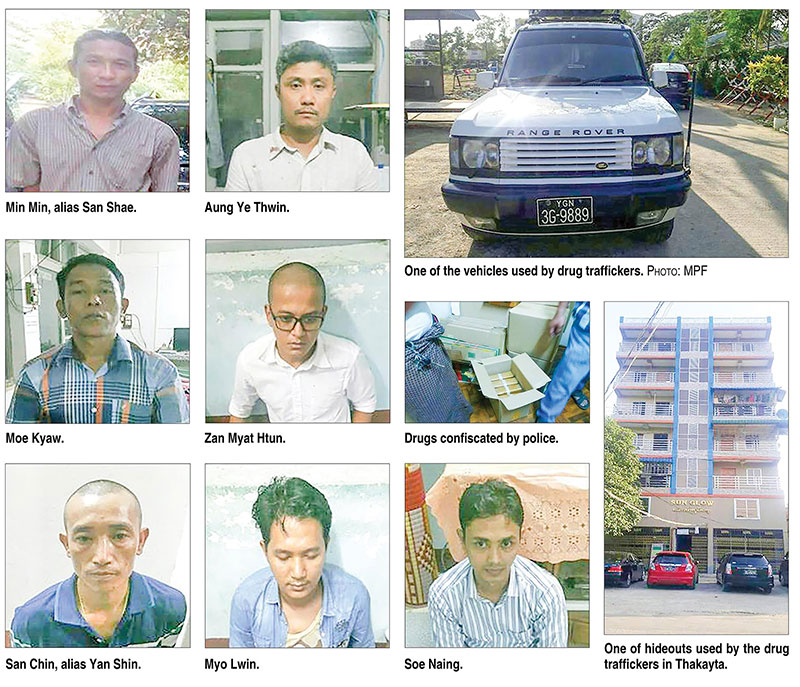 Seven men, some of them foreigners, were arrested on Tuesday, bringing the total number of arrested men suspected of running a major illegal drugs ring in Yangon to 15, state media reported on 20 April. Nine men are still being sought, police said.
The latest arrests stem from a drug bust on 17 November 2016 by Yangon Police, where 1,110 kilos of crystal methamphetamine, also known as "ice", and 622.3 kilos of Ketamine were seized. A lawsuit was filed that day against nine suspects, including Cai Jeng Ze and 16 suspects who had fled, including a man with numerous aliases known as Mr. Sue, Myint Aung and Lauk Da.
The nationalities of the men were not revealed, but police said many were foreigners.